about citrus
---
Citrus has abundant design experiences in different design fields such as Product Design, Space Design, and Graphic Communication Design, acquired through our cooperations with diverse global clients in different industies. Citrus' design strategies and excellence of design have managed to impress the most demanding clients from all over the world.
CITRUS' VISION
Citrus' vision is to make users happy with the design grounded on customer's needs, emotions and behaviors, which would lead to the realization of enhanced brand value of a company for successful business management.
시트러스의 비전은 사용자의 니즈, 감성, 행동을 기반으로 한 디자인을 통하여 사용자를 행복하게 하고 기업으로 하여금 성공적인 경영을 이루어 낼 수 있도록 기업의 브랜드 가치를 높이는 역할을 하는 것입니다.
DESIGN PHILOSOPHY
Design philosophy of Citrus is to convey the highest satisfaction through realizing integration of not only aesthetic but also internal value through customer-centered creative design perspectives.
시트러스의 디자인 철학은 고객중심의 크리에티브 디자인 통찰력을 통하여 심미적 가치뿐 아니라 내면의 가치까지 통합적으로 구현해 최상의 만족을 전달하는 것입니다.
To communicate through design with users, designs that could understand and care the users are needed. Citrus offers satisfying results to customers taking not only visible quantitative insight but also foresight based on invisible users' experiences into consideration. By providing not mere designs but business solutions for customers, Citrus seeks to be an integrating consulting company. Citrus' consulting mechanism is to discuss with customers on how much profit new products would produce and to prospect what kind of business and brand would have linkages with each other by conducting market research.
사용자와 소통하는 디자인을 하기 위해서는 그들을 이해하고 배려하는 디자인이 필요합니다. 시트러스는 눈에 보이는 정량적인 인사이트 외 보이지 않는 사용자의 경험을 기반으로한 포어사이트까지 고려된 디자인을 통하여 소비자에게 만족스러운 결과물을 제공합니다. 단순히 사용자의 제품을 디자인하는 것만이 아닌 사용에게 필요한 비즈니스 솔루션을 제공함으로써 통합적 컨설팅 기업으로 도약하고자 합니다. 시트러스는 시장 조사를 근거로 새로운 상품이 얼마나 많은 수익성을 가져다줄 것인지에 대해 사용자와 논의하고 어떠한 사업과 브랜드가 연계성을 지니게 될지 예측하는 컨설팅 메커니즘을 지니고 있습니다.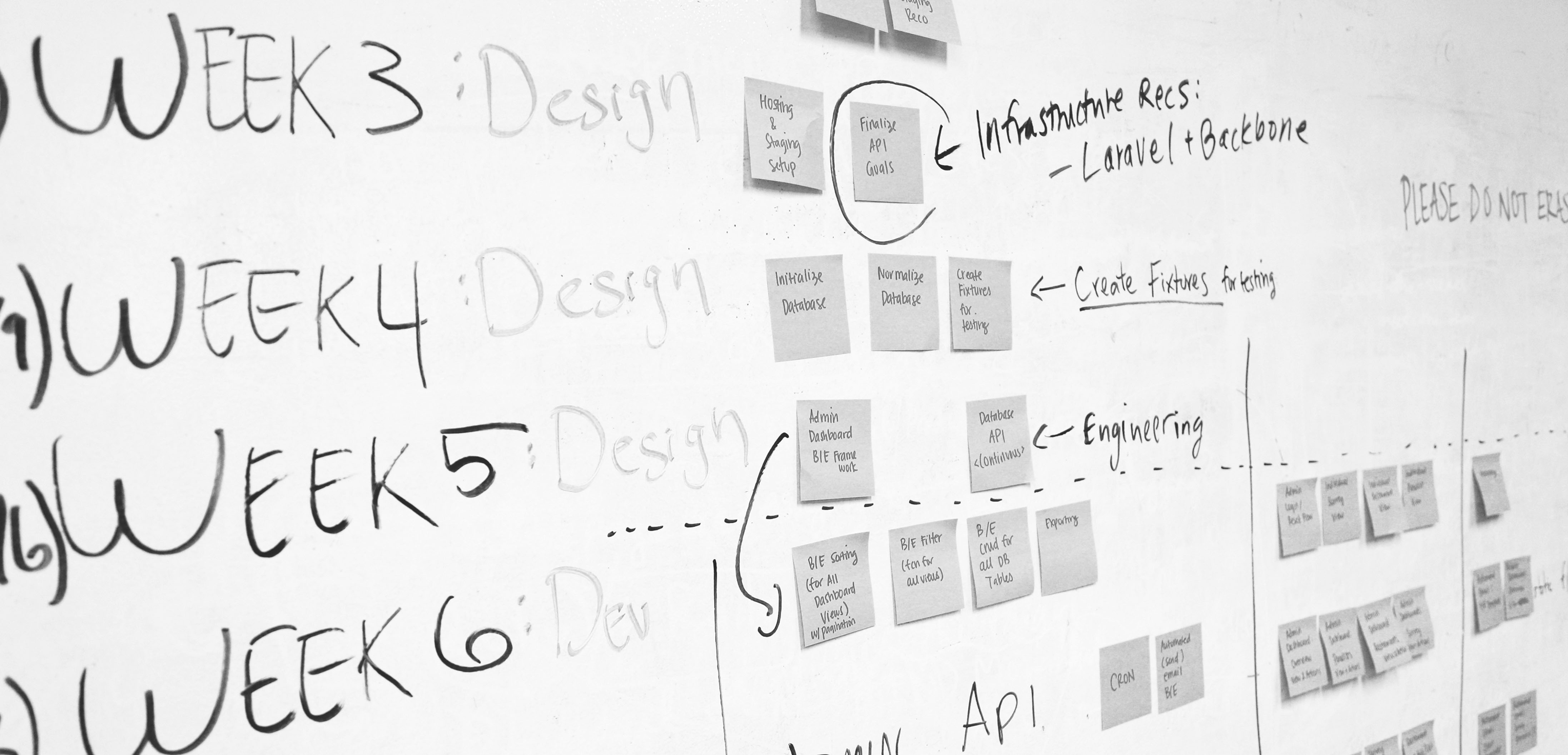 DESIGN PROCESS
Design is a means to deliver various benefits effectively and simultaneously and to communicate between customers and industries. In the past, design used to seek mostly for external aesthetic perspective while designs today consider various aspects such as producing schedule and environment, methods to sell and demands of customers.
Ever accelerating industries require a flexible design process in which designers have to pay careful attention to the changes of characteristics, methods, and environment in various product and service development and apply customers' favors and demands. Citrus uses a total design process that could be applied to such elements dynamically to respond different projects flexibly.
디자인은 심미적 요소 및 사용성 등 다양한 혜택을 고객에서 효과적으로 전달하는 수단으로서, 고객과 산업사이를 소통하는 역할을 합니다. 과거의 디자인은 외관의 미학적 관점을 중점적으로 추구하였다면 현재의 다지인은 생산일정과 생산환경, 판매방식, 소비자의 요구 등을 모두 고려하는 통합적 결과물입니다.
점점 고도화 되는 산업으로 인하여 다양한 제품 및 서비스의 개발 성격, 방식, 환경 등의 다변화에 입각하여 디자이너가 디자인 시 소비자의 기호와 요구를 반영할 수 있는 유연적인 디자인 프로세스가 필요합니다. 시트러스는 이러한 환경에 가변적으로 적용할 수 있는 토탈 디자인 프로세스를 사용하여 다양한 프로젝트에 유동적으로 대응하고 있습니다.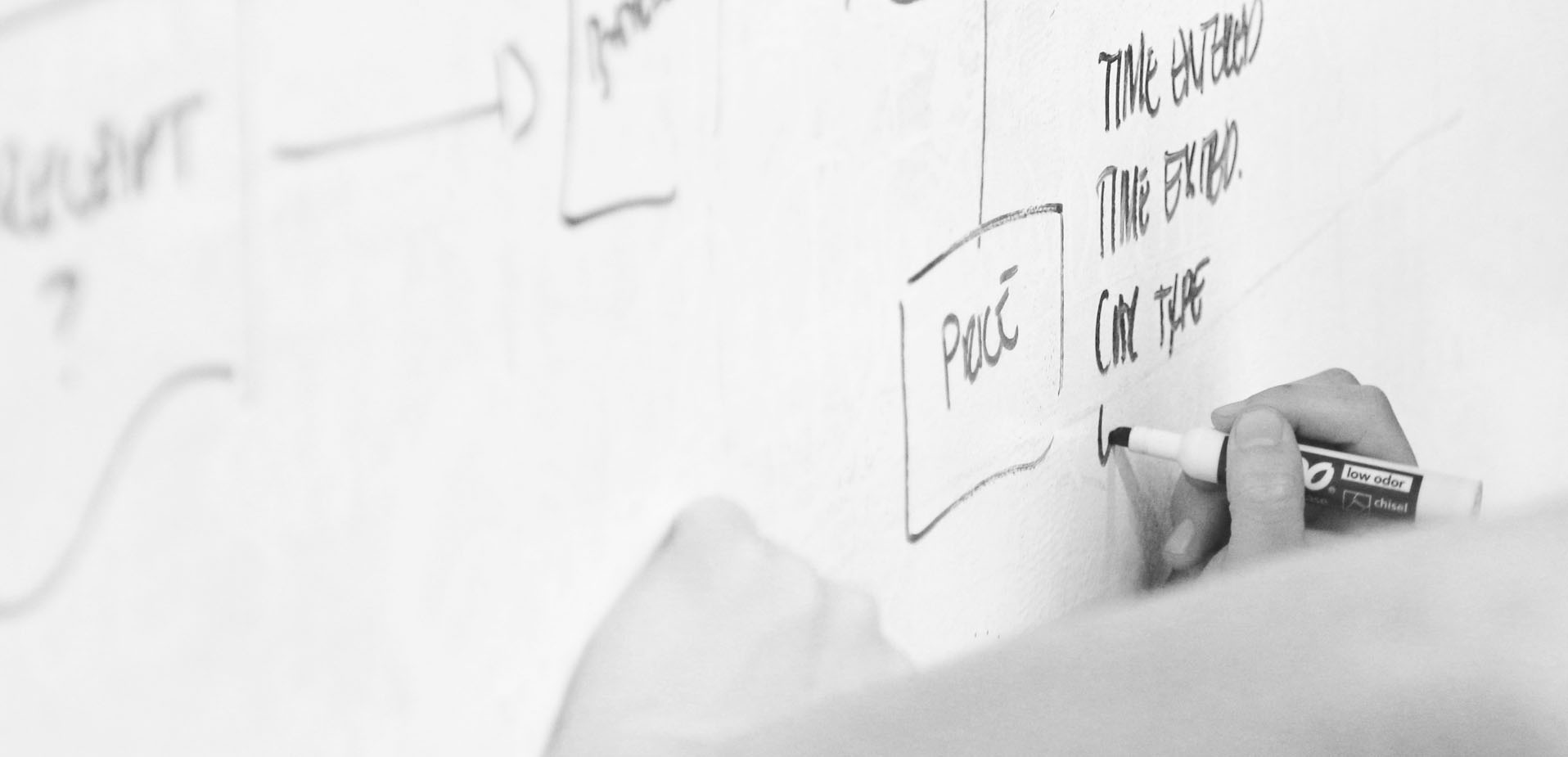 1. Understanding & Discovering
Before designing, approaches of diverse perspectives and means are necessary to discover new possibilities of a product and to generate future leading market. In conducting macro research, major flows with social/technological/economic/political macro perspective should be grasped and various insights and foresights that comprehend future customers' usage environment and issues are induced by understanding market trend/competitors/customers' needs.
디자인에 들어가기 전 제품의 새로운 가능성을 발굴하여 미래를 선도할 시장을 창출하기 위해 다양한 관점과 방식의 접근이 필요합니다.
 Macro research를 통해 사회/기술/경제/정치적인 거시적 관점에서 큰 흐름을 파악하고 Micro research를 통해 마켓 트랜드/경쟁사/고객 니즈 등을 파악하여 미래 고객의 사용환경 및 이슈들을 이해한 다양한 인사이트와 포어사이트를 도출합니다.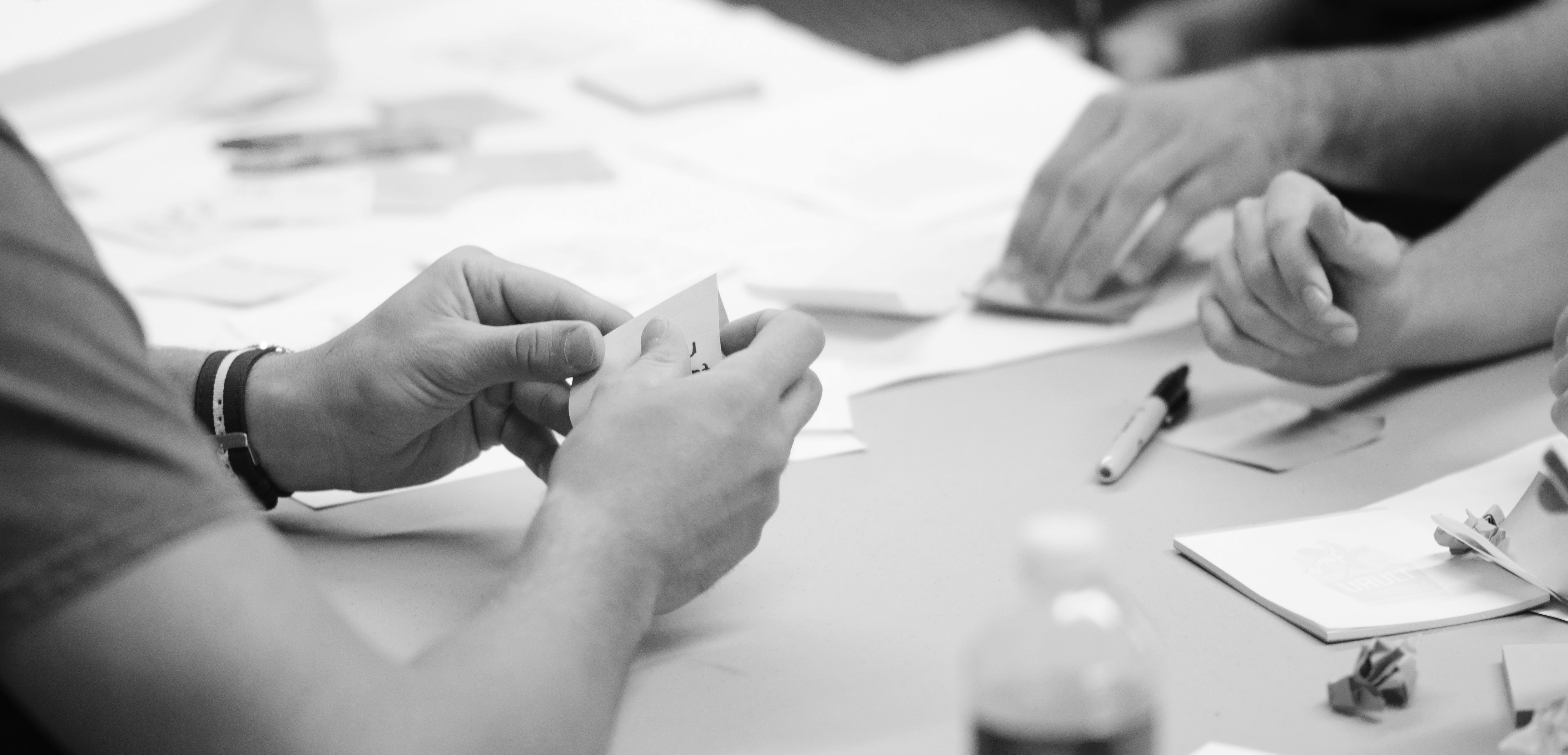 2. Defining & Directioning
Based on the induced insights and foresights and through workshops and ideation activities, different opportunity areas are discovered. Additionally, future directions of design through which company seeks to communicate with customers are defined by conducting researches on the company and interviews and workshops with company's officers. With the outcomes from previous processes, future scene/scenario are developed and the most creative and reasonable future scene is selected to suggest a concept design with various ideas and solutions for realization of the future.
도출된 인사이트와 포어사이트를 바탕으로 워크샵 및 아이디에이션 활동을 통해 다양한 기회 영역을 발견하고 기업에 대한 여러 가지 리서치와 직접적인 기업 임원과의 인터뷰와 워크숍을 추가적으로 실행하여 기업이 고객과 커뮤니케이션 하고자 하는 미래 디자인 방향을 정의합니다. 이를 통하여 Future scene/scenario를 발굴하고 가장 창의적이고 합리적인 Future scene을 선정하여 그 실현을 위한 다양한 아이디어와 솔루션을 컨셉 디자인으로 제시합니다.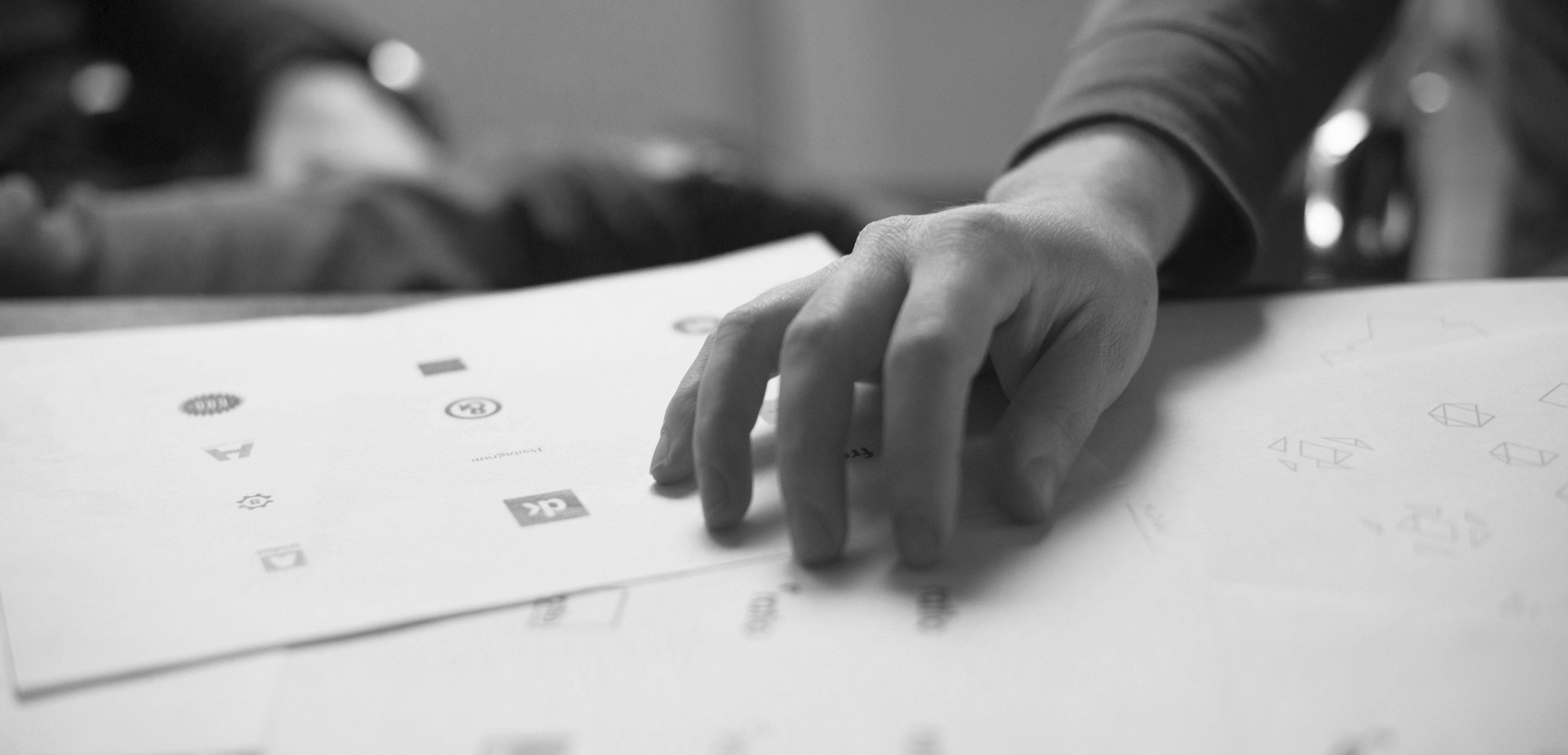 3. Delivering
With Induced brand, sights, product, communication concept, product design and communication design are carried out in accordance with characteristics of the project. Difficulties discovered during the 3D simulation of selected concept design are taken into account and product design is developed to rationalize the product. In this process, data for product model making is accumulated together with 3D simulation to select the final design draft and this would convey the atmosphere of commercial product by CMF suggestions. In communication design, main color and sub colors are selected using Look & Feel board and a manual that contains background color, signature and exclusive patterns is made. Also, various application design systems are developed as well, which could be used in promotion, web-site, community, shop and exhibition etc.
도출된 브랜드, 시각, 제품, 커뮤니케이션 콘셉트를 바탕으로 프로젝트의 성격에 따라 Product design과 Communication design이 진행됩니다. Product design은 선정된 콘셉트 디자인의 3D 시뮬레이션을 통해 양산 과정에서 발생되는 어려움을 고려하여 현실화를 위한 개발을 진행됩니다. 이때 최종 디자인 안을 선정하여 3D 시뮬레이션과 함께 제품 모델 제작을 위한 데이터가 구축되며 CMF제안으로 시제품의 느낌을 함께 전달합니다. Communication design은 앞서 제작된 Look & Feel 보드를 활용하여 메인 컬러와 서브 컬러를 규정하고 배경색, 시그니처, 전용 패턴 등의 가이드라인이 담긴 매뉴얼을 제작합니다. 또한 로고와 심볼을 활용한 다양한 어플리케이션 디자인 시스템도 함께 제작되는데 이는 promotion, web site, community, shop, exhibition 등에 다양하게 활용될 수 있습니다.

Going through the steps above, the core identity of brand is coherently applied in product, sight and communication design to make customers aware the unique brand whenever they come across with any touch point. Based on the Citrus' original flexible, systematic and creative process, Citrus improves customers' experiences, enhances the company's brand value and enables company to maximize the return of Investment.
위의 과정을 거쳐 제품, 시각 그리고 커뮤니케이션 디자인에 브랜드의 핵심 아이덴티티가 통일성있게 반영되어 고객들이 어떤 touch point와 접해도 일관된 브랜드를 인지할 수 있게 하고자 합니다. 이러한 시트러스만의 유연하고 체계적이고 창의적인 프로세스를 바탕으로 고객의 경험을 향상시키고 기업의 브랜드 가치를 높이며 
투자대비 수익 (ROI)를 극대화하도록 도움을 주고 있습니다.
Our Client
---
We are always on progressing toward our unlimited challenge.
Research & Strategy
Literature Research
Field Research
User Observation & Interview
Critical Analysis
Insight & Foresight
Big Idea
Industrial Design
Transportation Design
Product Design
Environment Design
Public Design
Visual Communication Design
BI/CI Design
UI/UX Design
Editorial Design
Package Design
Way finding Design