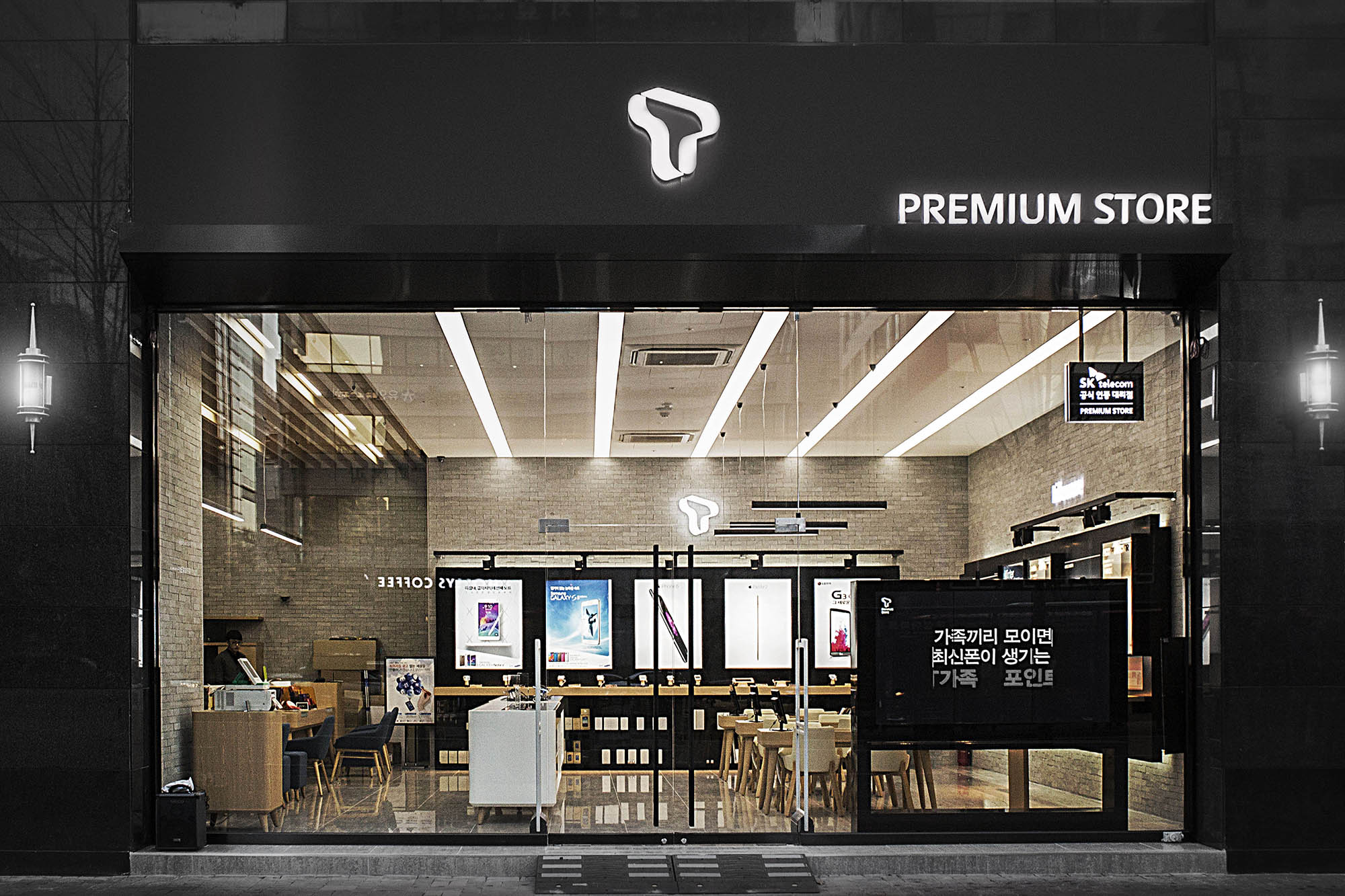 PROJECT GOAL
Citrus applies values that consumers can benefit from T Premium Store to the shop. Distinctiveness of product composition and of the space where various products could be shopped is emphasized. Based on this, the concept of 'Mobile Panorama' is derived. Through the concept, Citrus seek to convey fresh and distinctive message in the store to customers.

OUR APPROACH
To escape from the shop's conventional passive and closed atmosphere, Citrus induced an active consumers' movement by displaying products like panoramic photographs. Also, the channel of movement is designed to lead them from gaining information to purchasing.
OUR SOLUTION
Colors of the space provide the stylish but relaxed atmosphere due to harmonious use of Warm Gray and Oakwood color. The place is divided to facilitate efficient sales, information provision, and active participation of customers.The new store design aims to promote existing SKT's brand message and values of "Happily Accompanied" and to enhance promotion and sale of new strategic products and other products.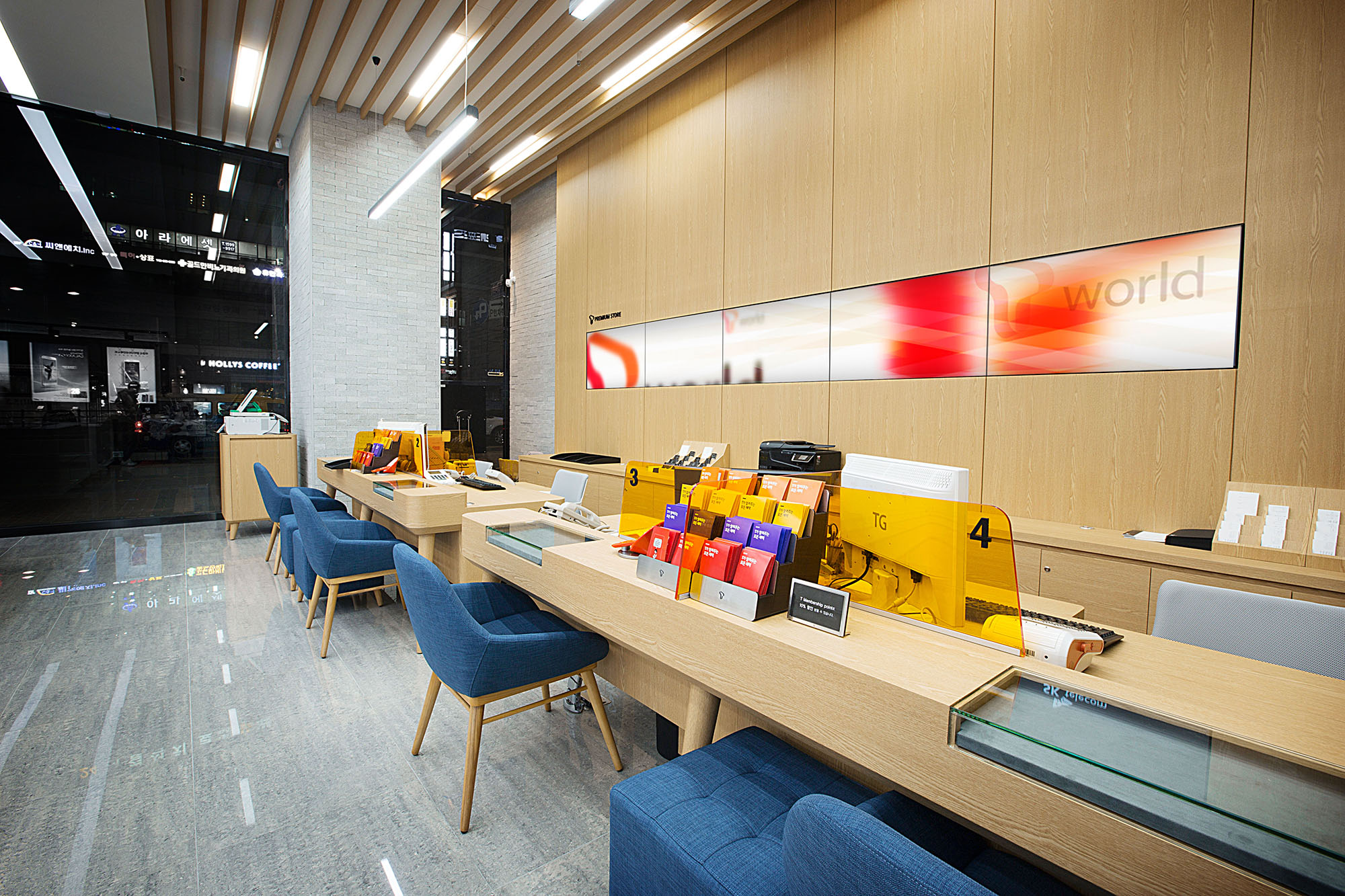 To this end, Citrus conducted research and analysis from the consumers' point of view, induced big idea, and concluded designs of interior, supplies and furniture design, shop identity, VMD and Fu/up.This project seeks the shop to allow consumers to realize the completion of mobile life. To deliver it properly, Citrus created manual, too, as a total design solution.