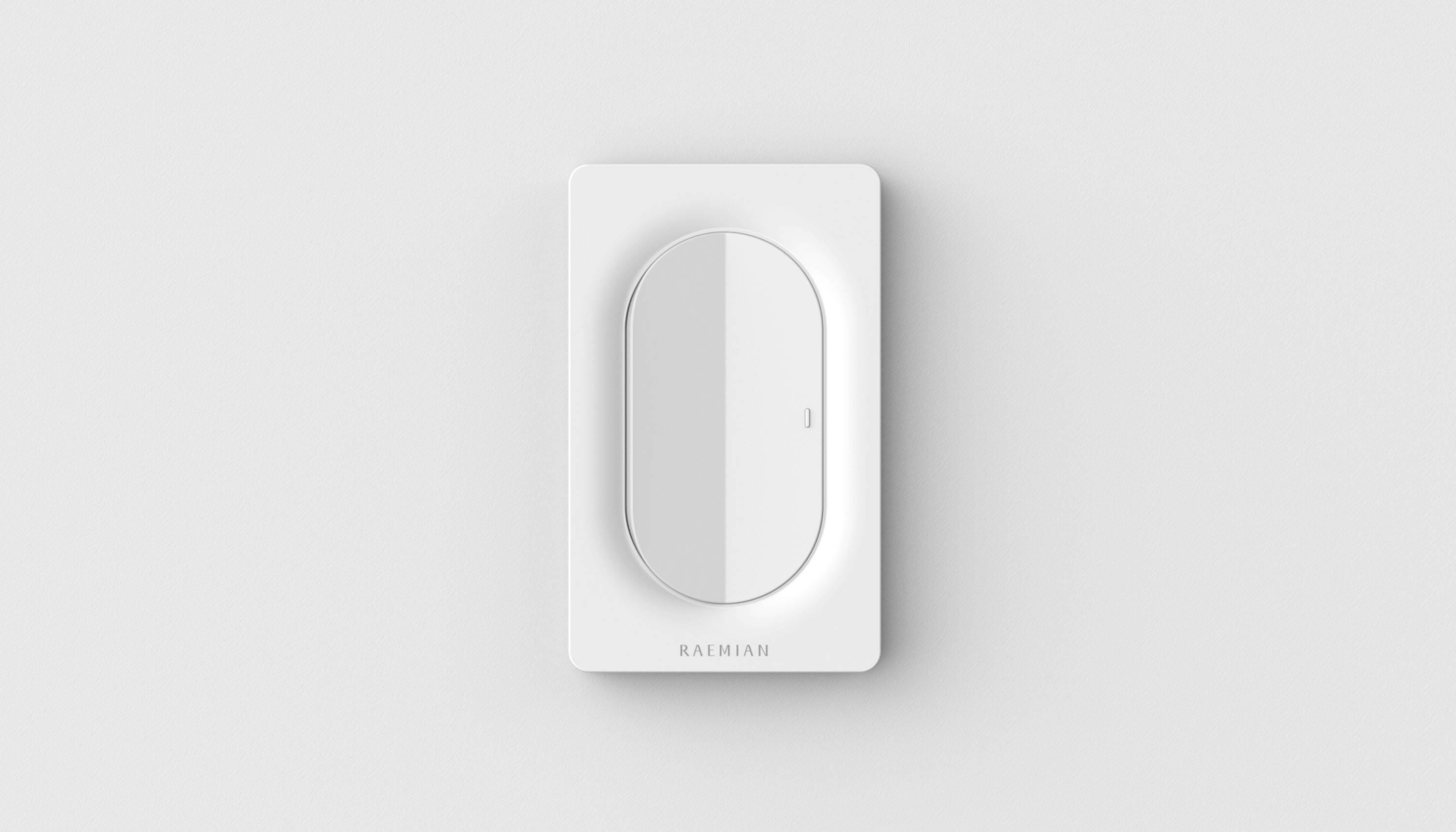 PROJECT?GOAL & APPROACH
The design is developed based on a brand philosophy "Present consumer with future oriented and comfortable beauty". Citrus emphasizes on delivering a warm and soft image by using bright colors and rounding the rectangular edges.?To develop a new integrated home electronic system, Citrus upgraded comprehensive design identity that has been maintained since initial development in 2006. Also, it considered new aspects of users to suggest new form, materials and colors through integrated design development of electrical products with differentiated usability and safety.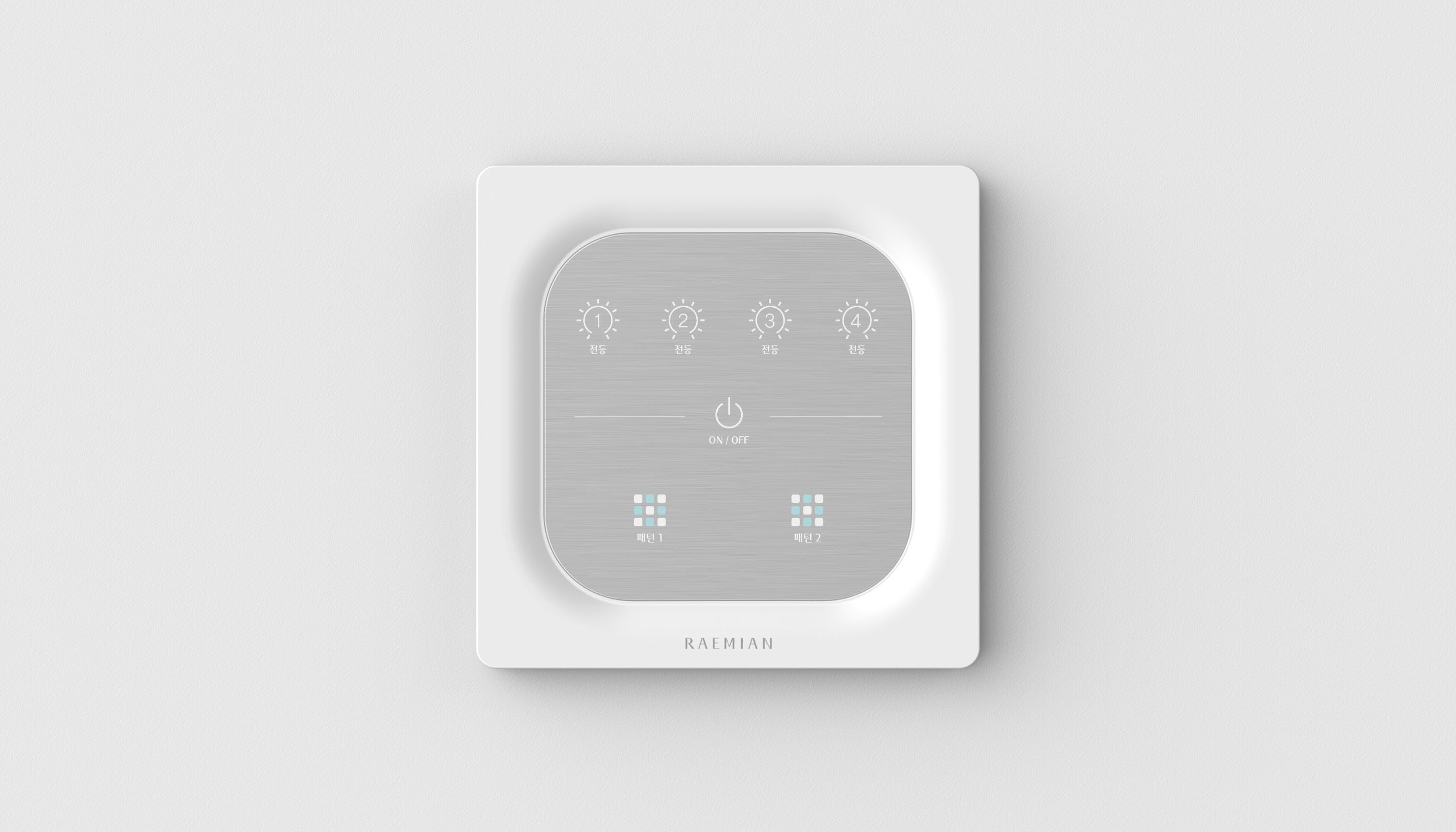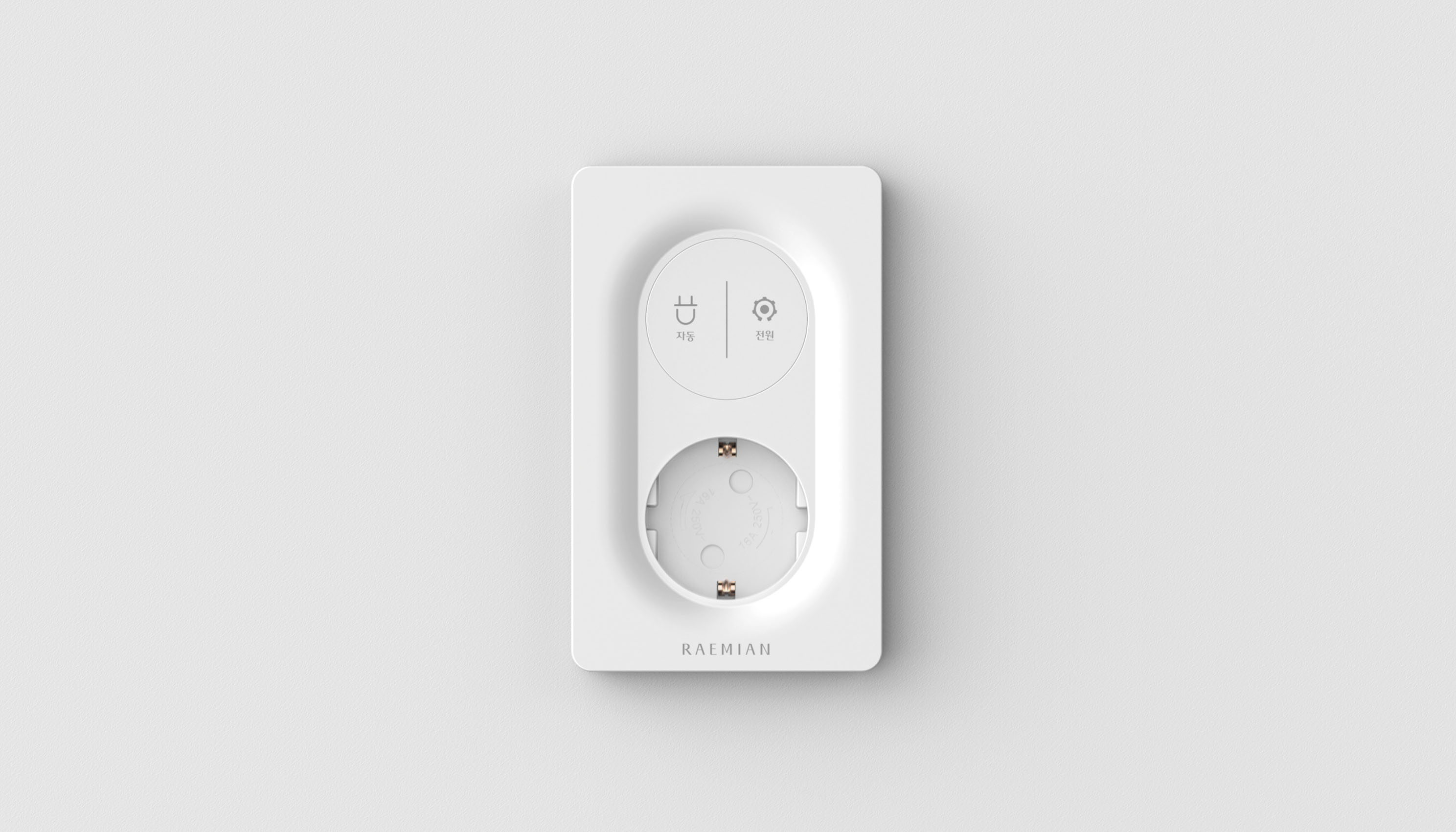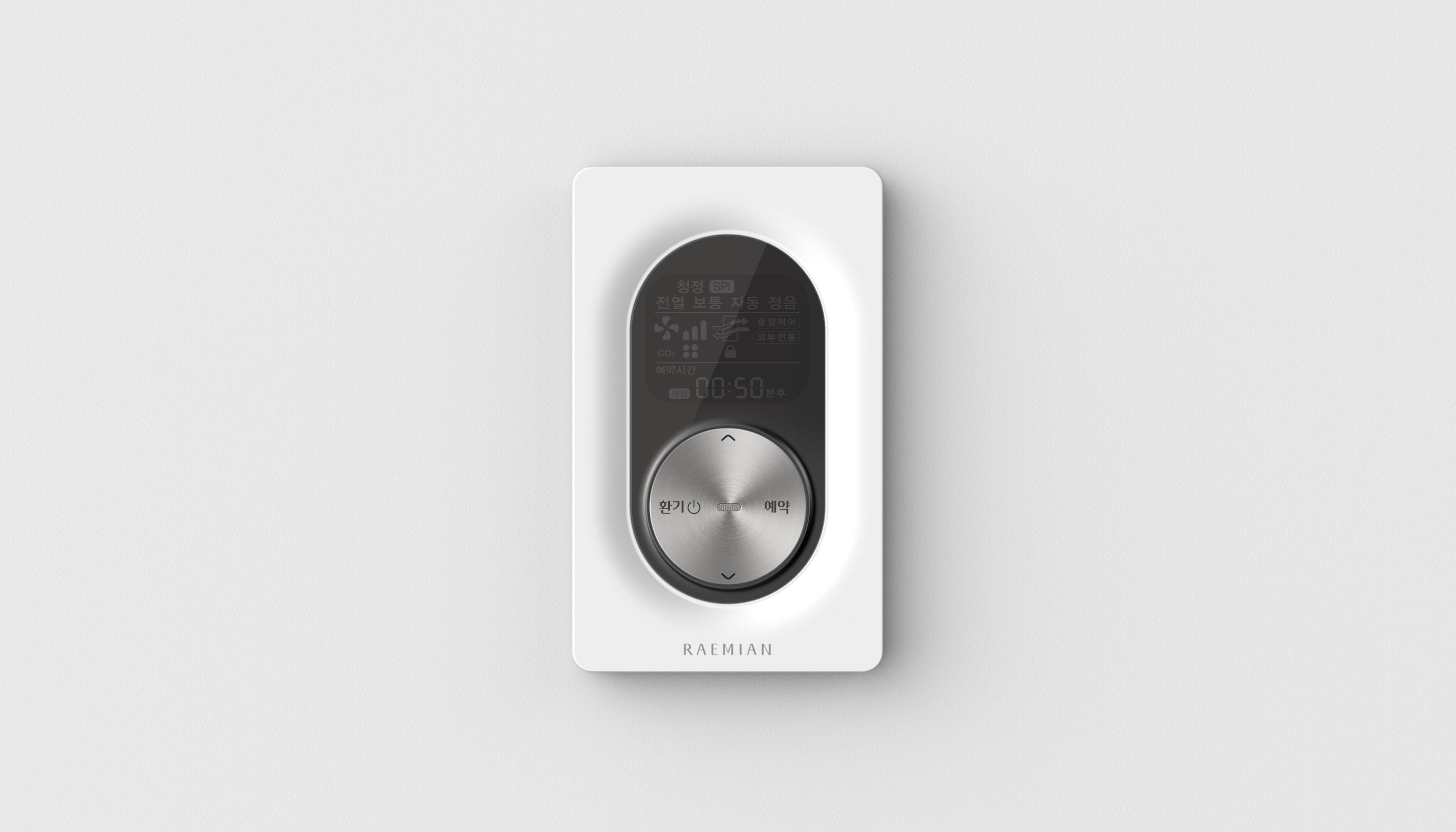 OUR SOLUTION
Through formal forms and intuitive visual language, the design enhances user's understanding and operability of the product.?Modernistic shape and metallic texture of the design express the direction of Raemian's smart home electronic system.?By combining neat bezel and iconic control knob, users can recognize the current state or operating methods of electric system easily. In addition, with materials in soft texture, it makes harmony with the atmosphere of an interior.
Considering the user's convenience, Raemian philosophy was transmitted through the proposed design.?Citrus has delivered philosophy of Raemian and carefully considered users' convenience through the proposed design.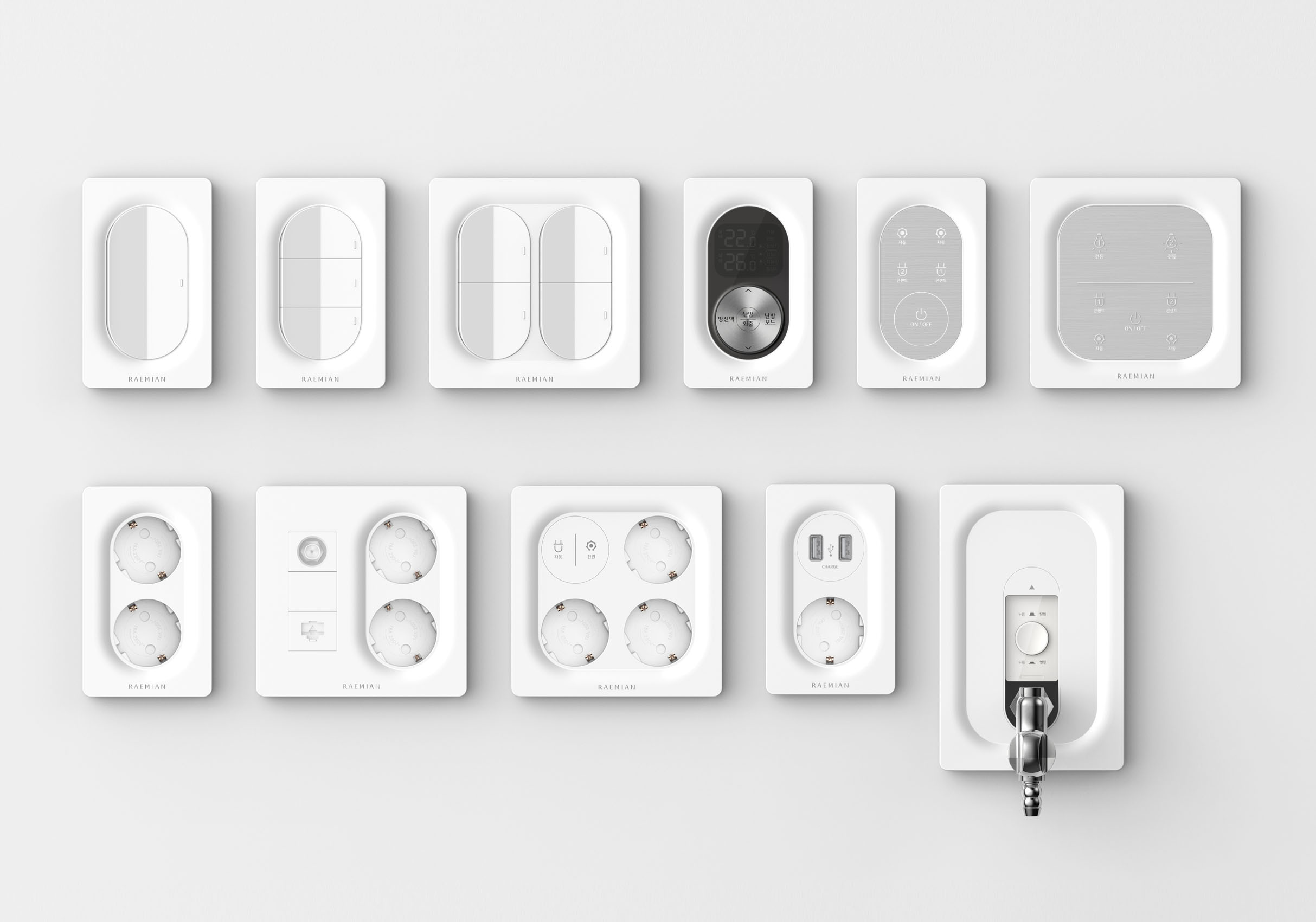 Previous Design Citrus has integrated the design of Ubiquitous items such as home automation, switches, visible outlet, temperature control that had been designed different, complex and cluttered, to be exclusive family product line.