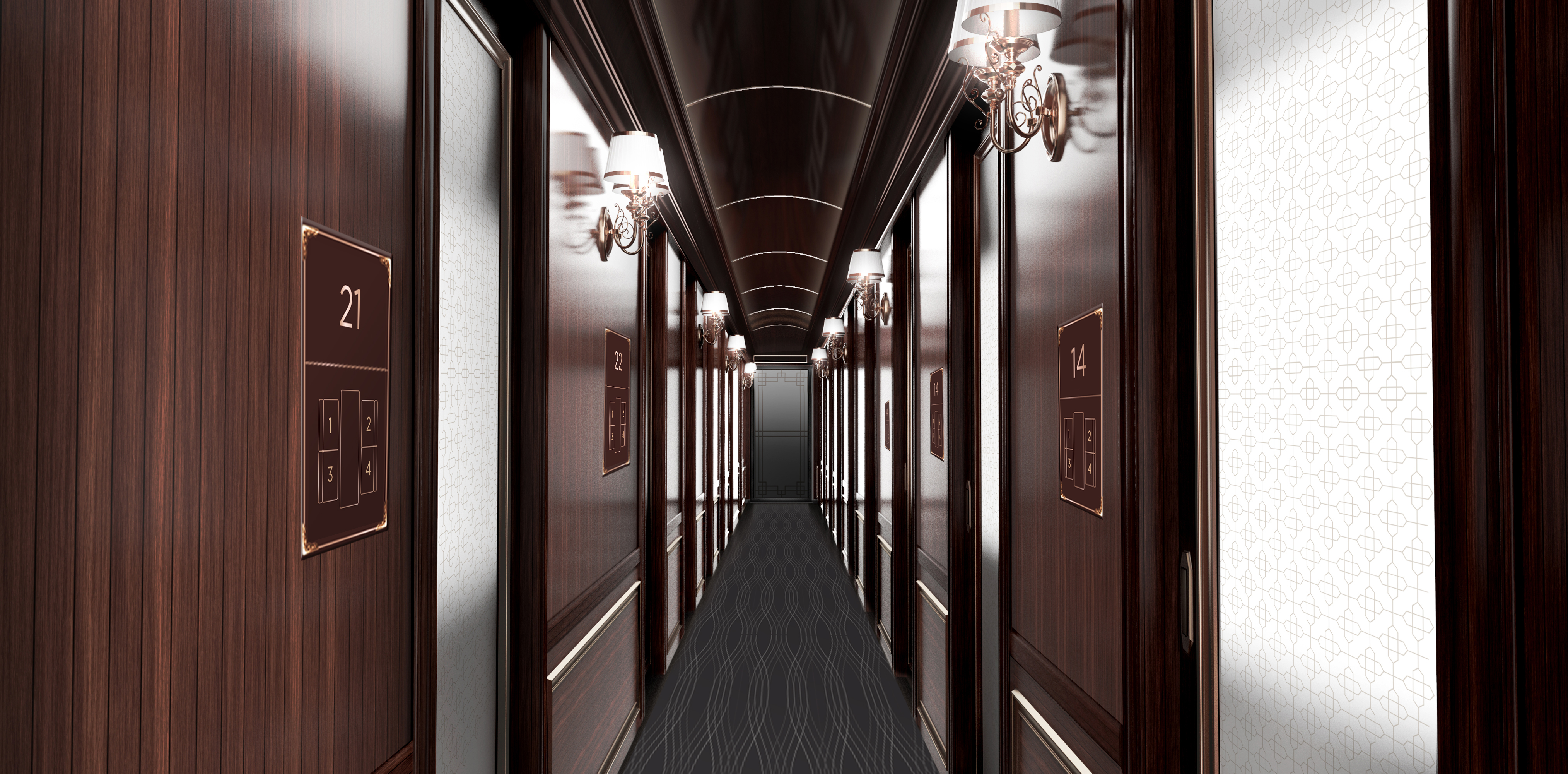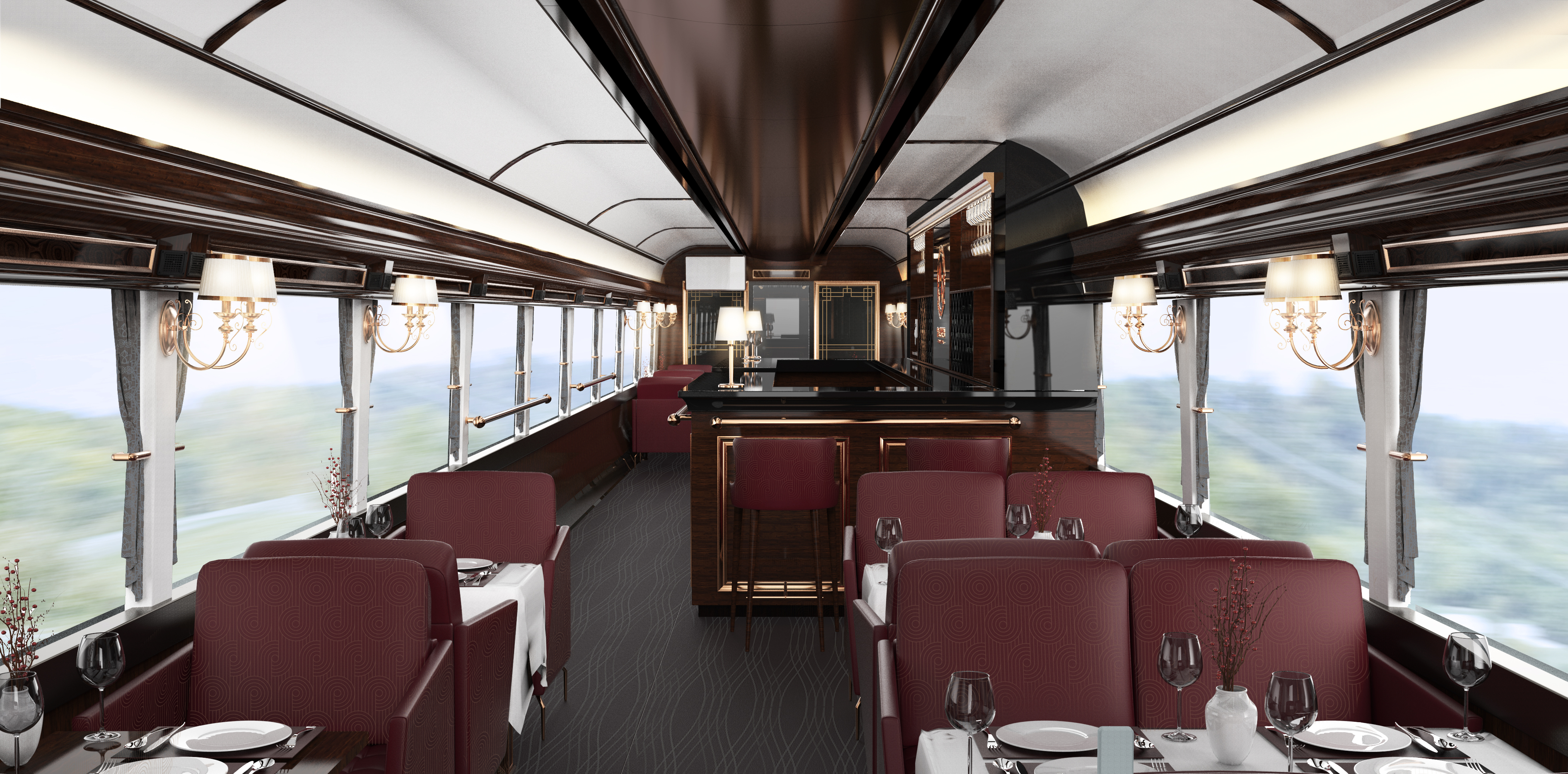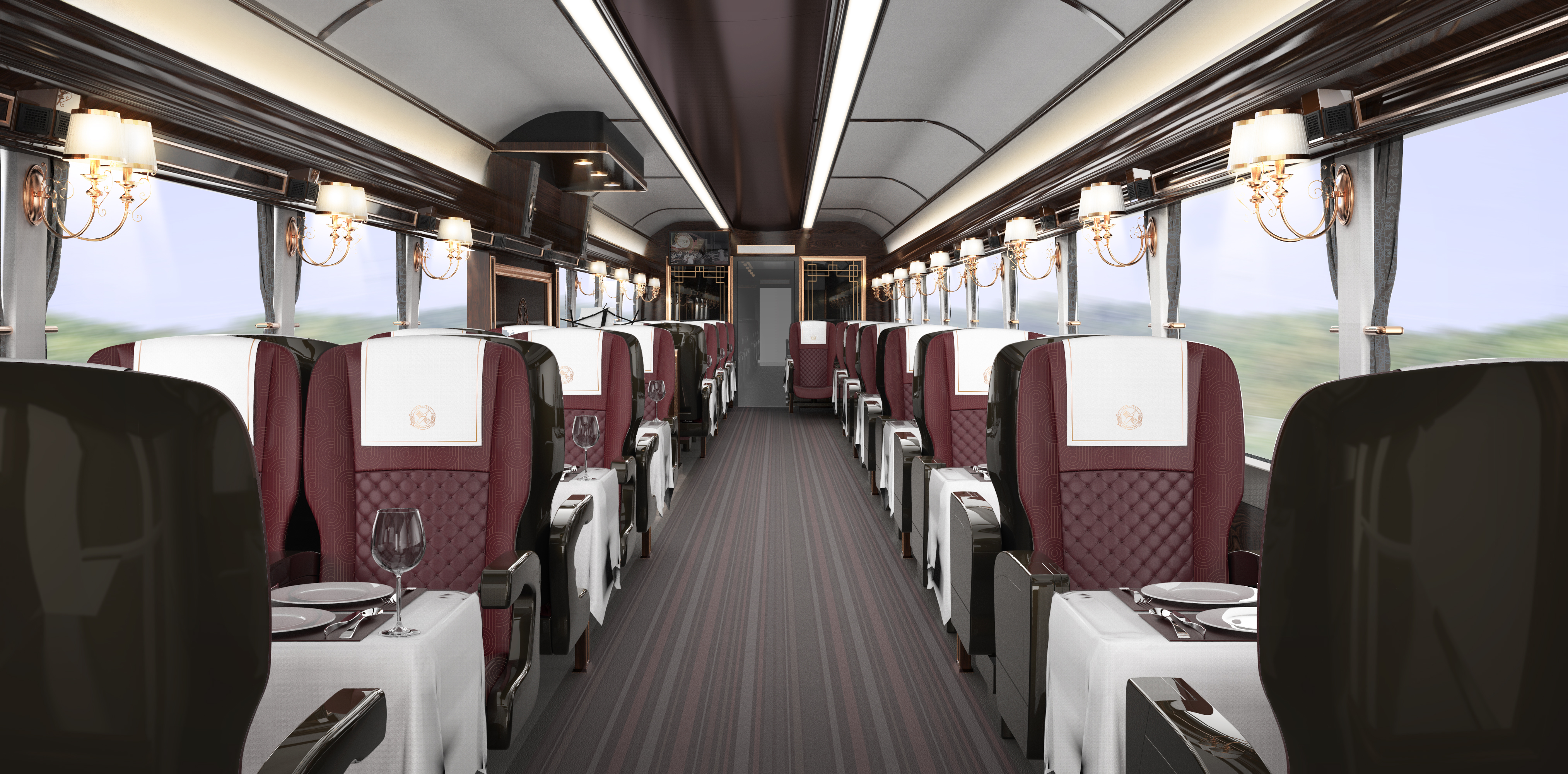 We have performed the target project focused on enhancing the competitiveness of the tourism industry by harmonizing the regional characteristics of Yeongdong gun with railway design, which can contribute to building win-win models with local governments and revitalizing railway tourism.

We have analyzed the current status of domestic and overseas tourism trains and derived them as benchmarking points, and analyzed the current status of wine cinema to draw problems and possibilities. Based on the research, we conducted the core value and asset analysis of Yeongdong gun and established the identity of Yeongdong Korean Wine Train. We have defined the design concept and direction to reflect the identity of Yeongdong Korean Song Wine Train. The concept of Yeongdong's classic feast in the East and the West is visualized and applied as the design element of Yeongdong's rich and ancient heritage, which remains unchanged from the past. We also expressed the concept of the time, sincerity, and flow of soul felt in the wine and the Korean songs of Yeongdong by presenting and putting the time of Yeongdong as design. The main concept of craftsmanship that contained these two concepts are derived, and we intended to express the craftsmanship of Yongdong that is permeated in tradition, Korean songs, and wine.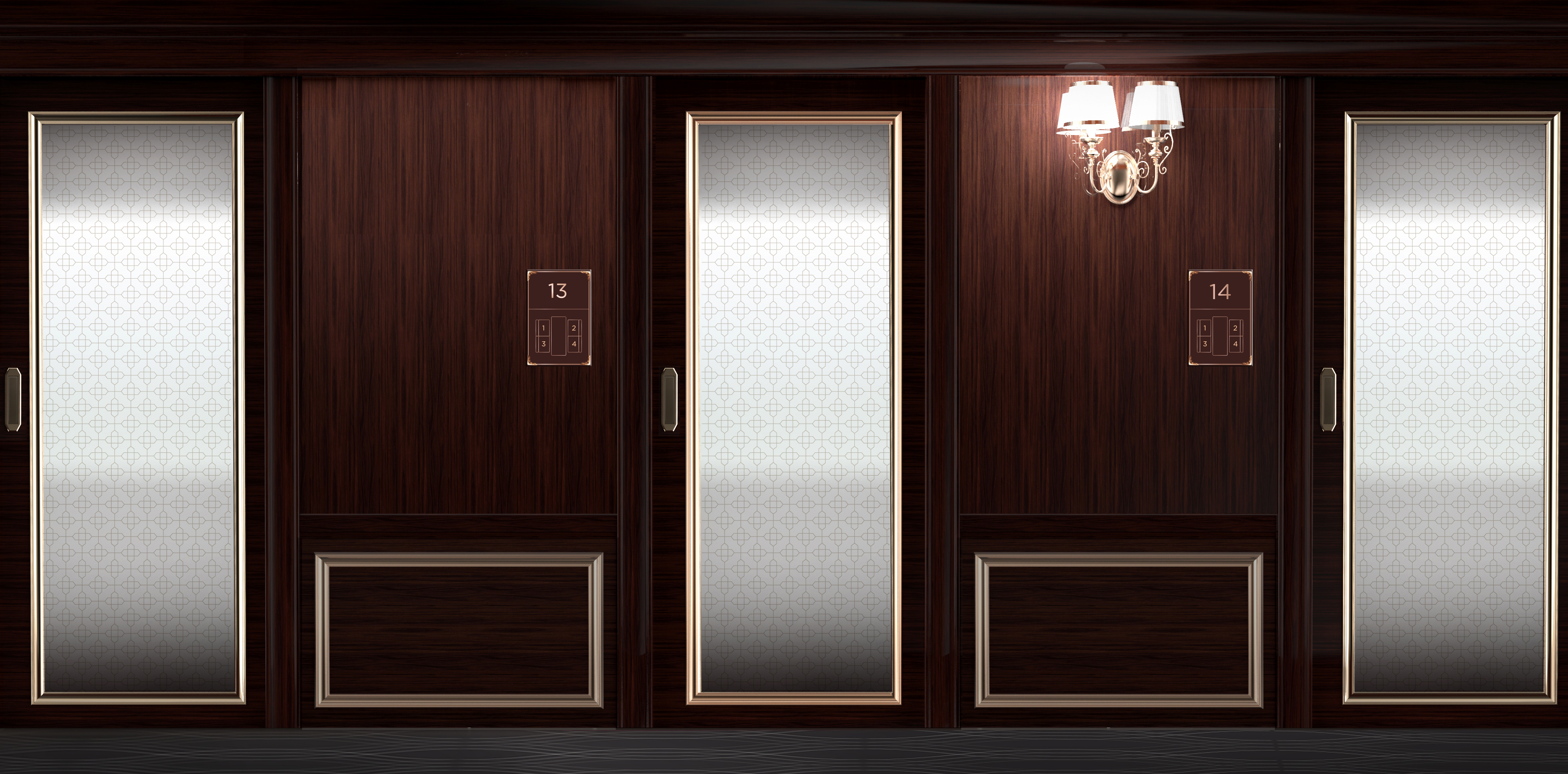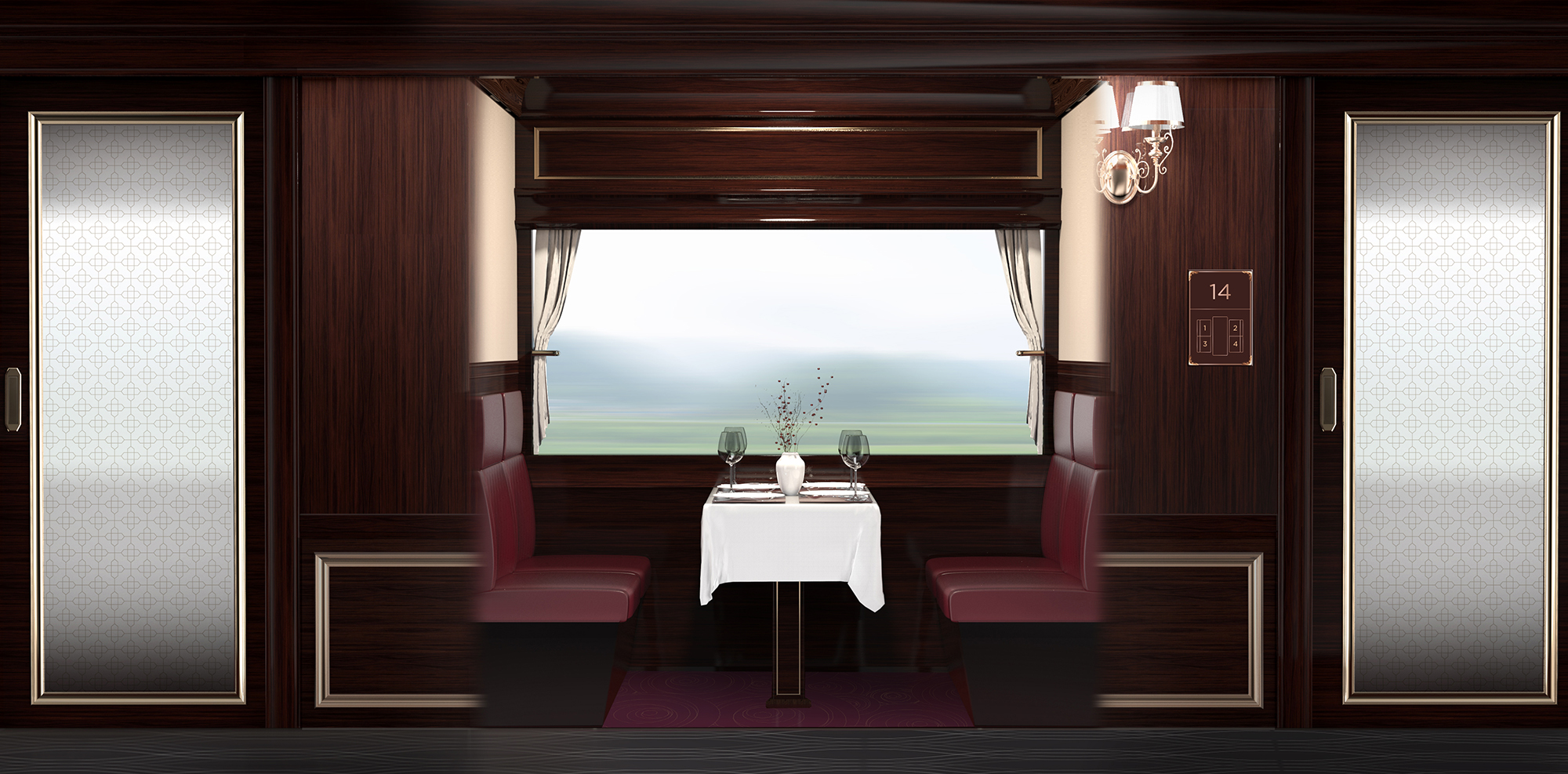 The craftsmanship of Yongdong permeated in tradition, Korean songs, and wine represent by combining steady and slow flow, Korean classic, Artistic spirit and manual labor, the alluring looks. The brand identity design is a design that combines modern forms of wine bottles to express the wines of Gayageum and Yeongdong. It combines detail elements to offer a solid, antique emblem, and a sense of classy goldsmith to express classicism and profoundness. 

Exterior Design has been adopted and designed using graphic motif as the shape of waves that symbolized the scent of spreading wine and the tone of Korean songs. The deep flavors of wine expresse in purplish and violet gradations, and the detail elements such as grape vines and traditional Korean instruments are combined into the flow of light waves.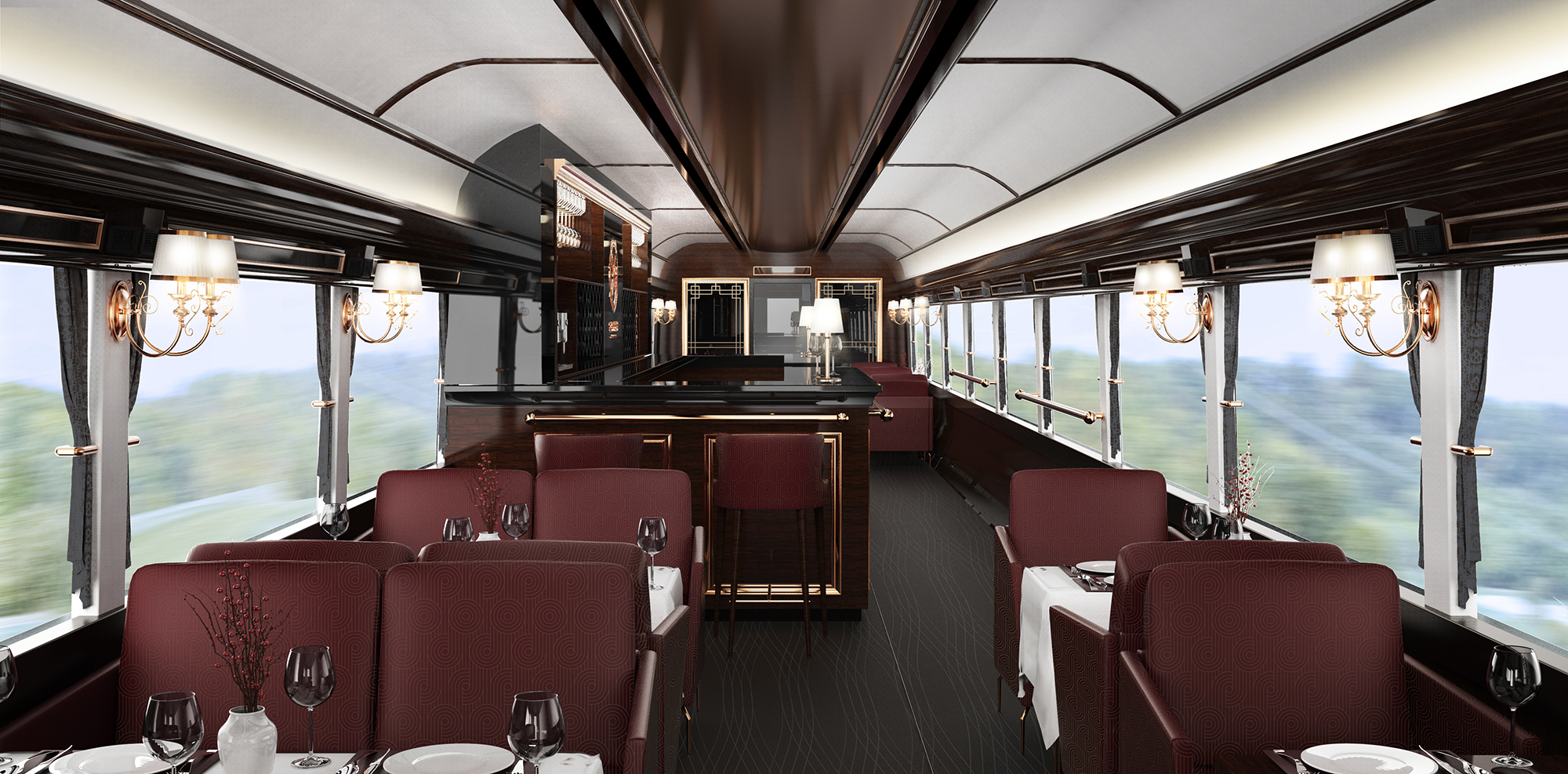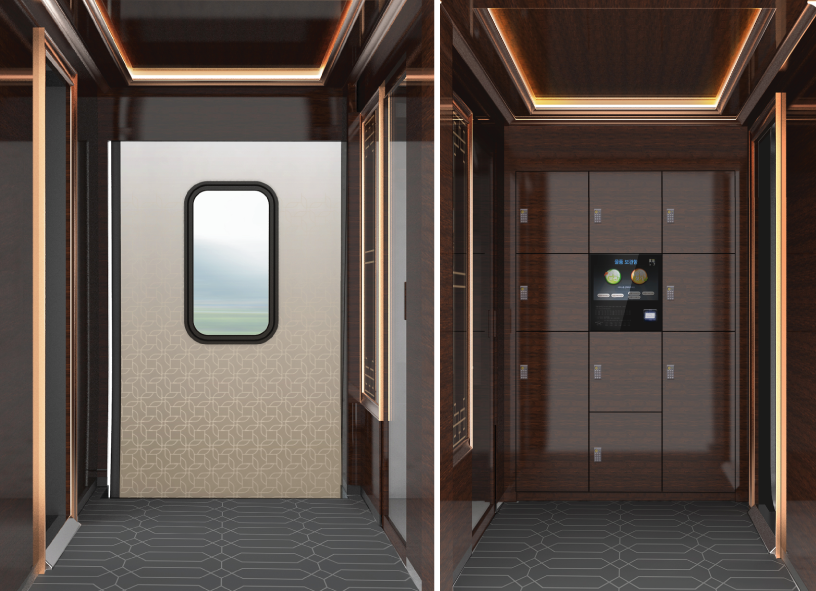 Interior Design has been combined with the floor and curtains by forming the Geomoongo and Gayageum strings, and Korean traditional patterns as a motif for the craftsmanship of Yeongdong. In addition, the look and feel that are felt in CMF applied to the interior such as wood, gold, etc. are consistently applied to the numberings of the passenger seats and the layout, so that the unified identity is brought. These identities have also been applied to applications such as Wine Trolley, Tablewares, Wine Glasses & Napkin Holders, Leaflets (Menu), Uniforms, etc. to enhance the identity as a total identity inside the train.