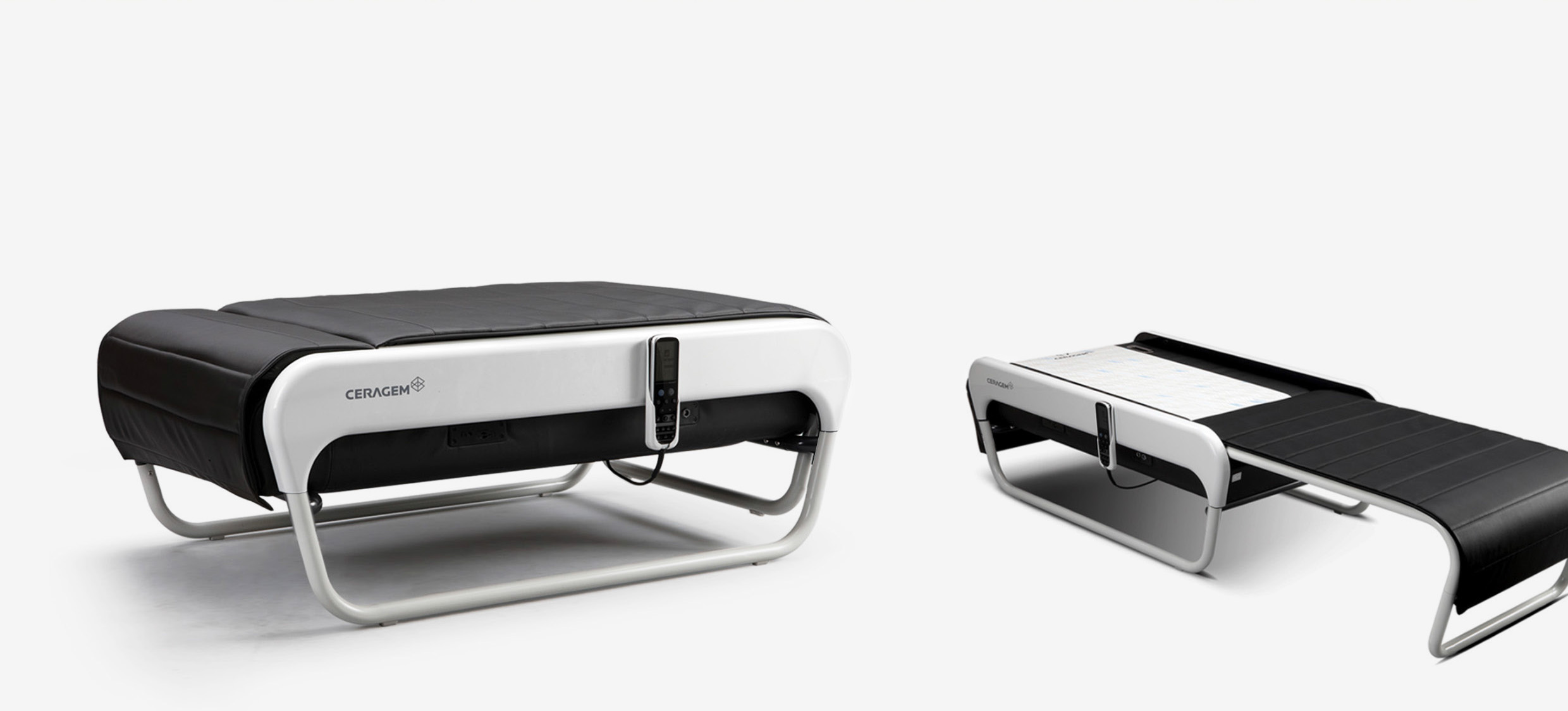 PROJECT?GOAL & OUR APPROACH
Citrus conducted its design project to maximize the functionality and the characteristics of the product that can be differentiated from other competitors' products. We?have developed V3 design which breaks the tradition of a typical medical device, thermal spine therapy machinery that retains value suitable for modern interior.

OUR SOLUTION
In order for that, utilizing the unique roof form of the outer frame, it forms Ceragem's own strong character and using clean white color increases credibility as a medical device. By extension, the body mat part is finished with leather and fabric that emphasizes exclusivity.
Through sliding method structure, additional part culminates as an extension form when thermal remediation is not in use and be used as a sofa which will maximize the space utilization.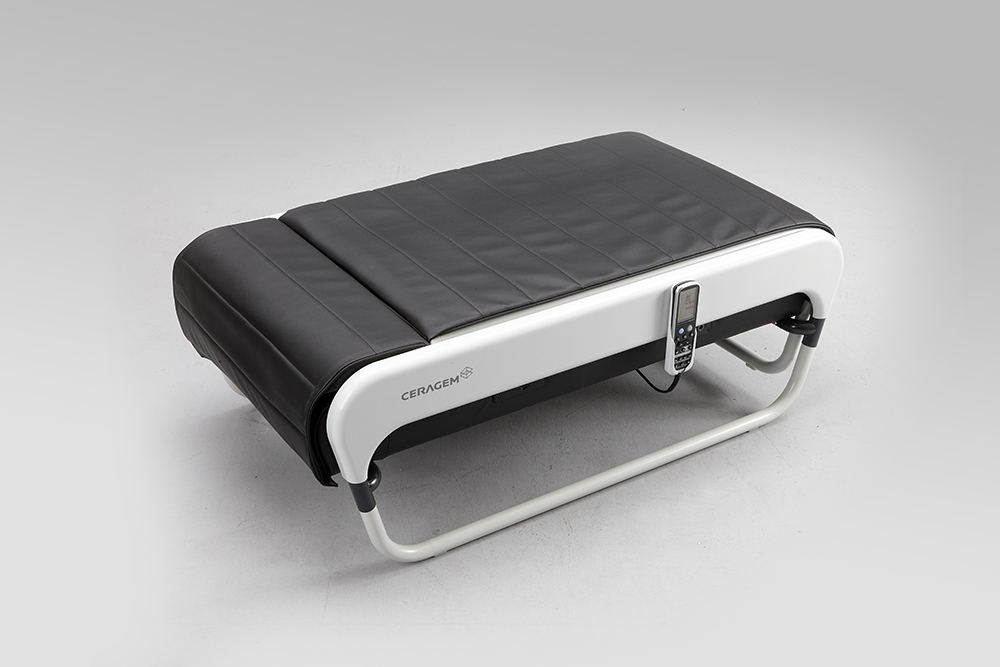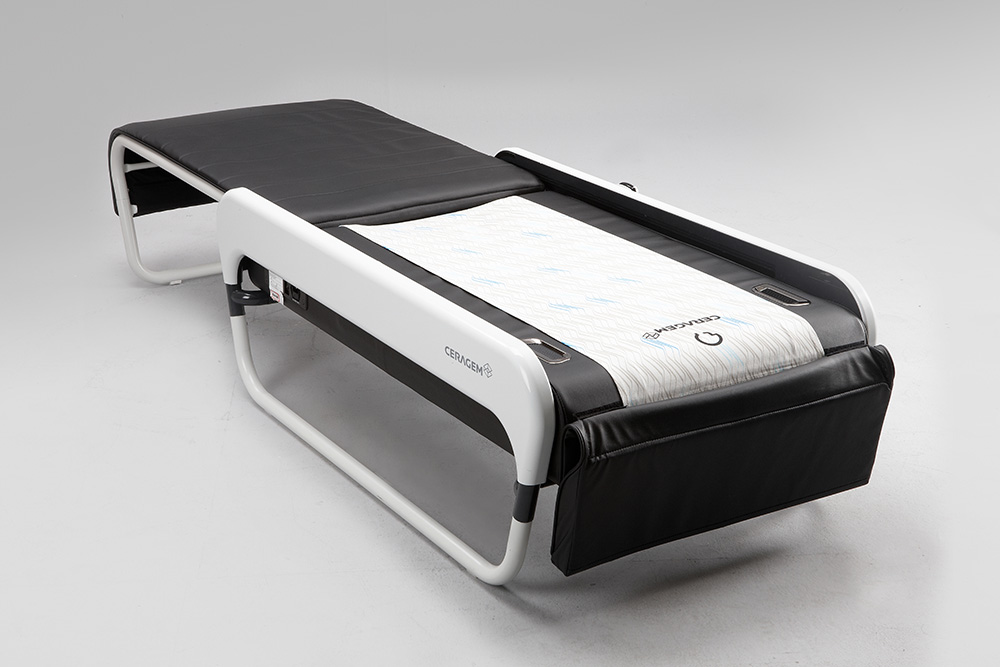 When thermal massage bed is folded, the bottom part of the bed is transform into?a sofa while maintaining heating system. It enables the bed can be used efficient way in wide variety of range.
Left and right speakers equipped next to the head side of the body mat helps receiving thermal spine therapy with sound therapy, so one can carry out mind and body treatment at the same time. The sound mode features 10 musical selections, including sounds of nature, meditation music, and classical pieces to ensure greater comfort while relaxing.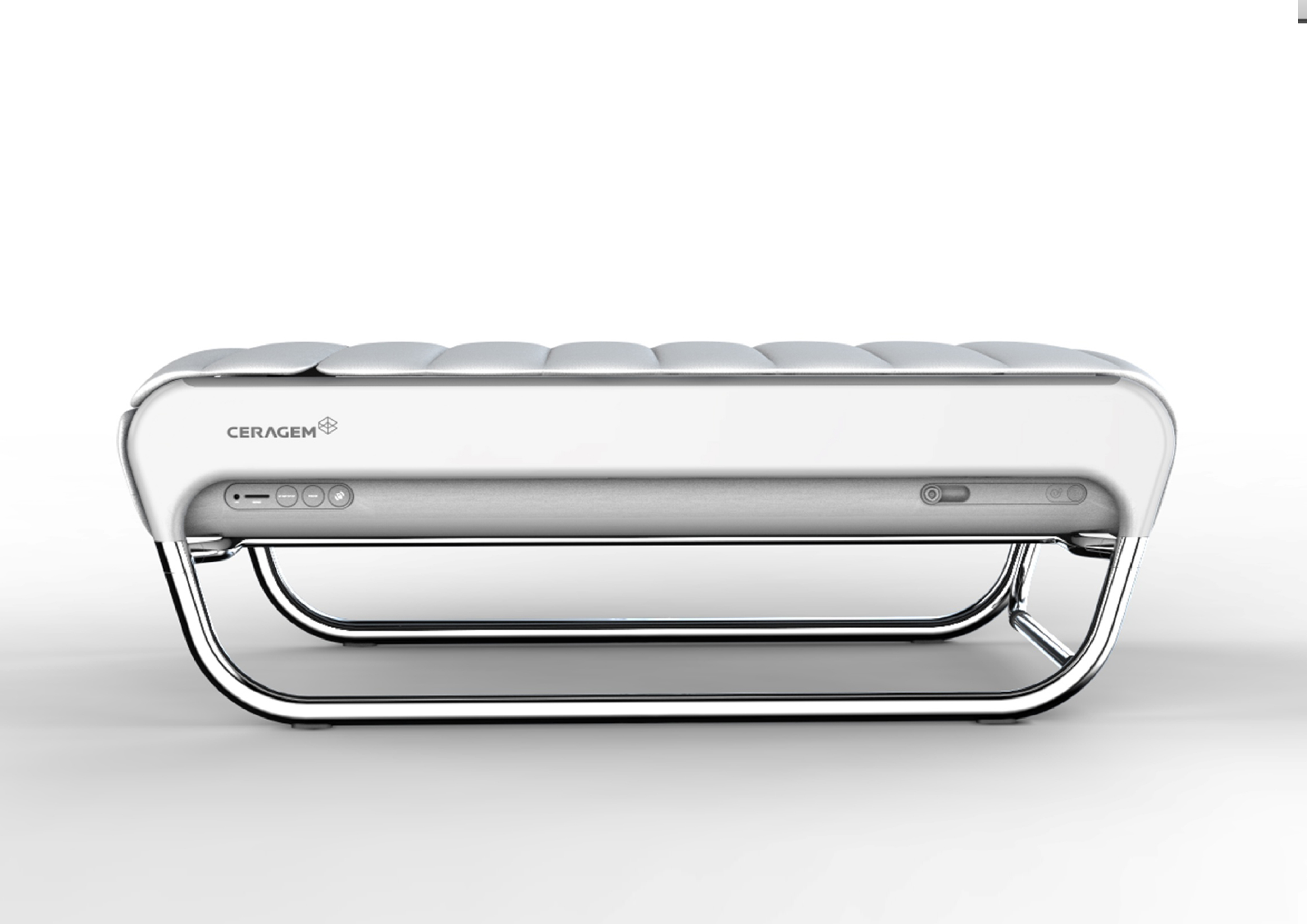 ?