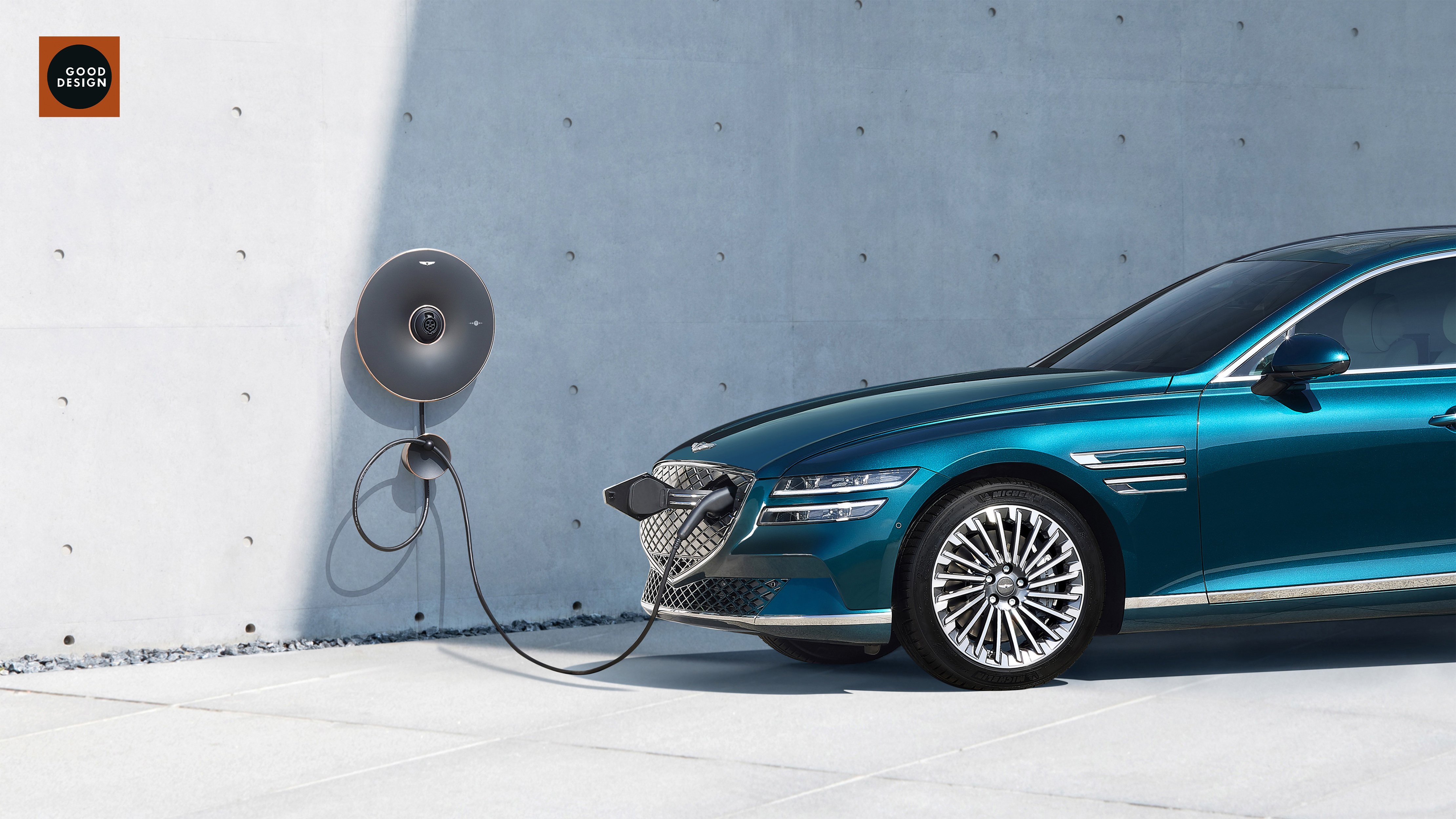 Genesis EV Home Charger was developed exclusively for electric vehicles from Hyundai Motor Group's premium brand Genesis. To incorporate visual and emotional luxury image of the brand and its design principle centered on consumers, design identity elements of Genesis vehicles and how people around the world behave before, during and after charging electric vehicles were analyzed through observational investigation and extensive interviews.
The large scale user research across the globe identified that EV charger installation in parking spaces is affected accordingly by the residential environment of a country and region, and average height differences among individuals can cause various design problems. In addition, they altogether agreed on the challenge of connecting a heavy and stiff charging cable to the inlet before charging and organizing it neatly afterwards.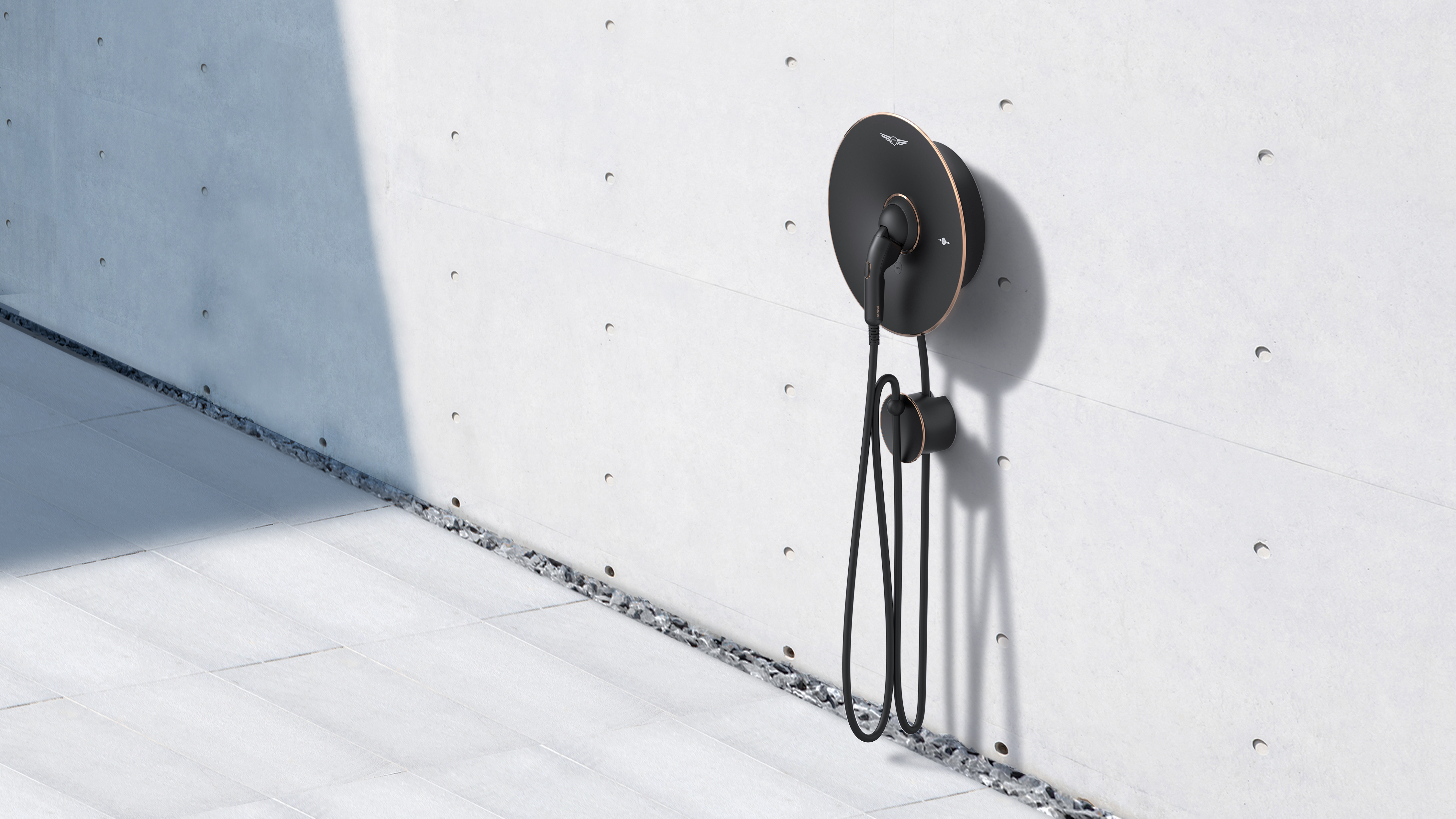 Hyundai Design Center enhanced the design of Genesis EV Home Charger intently to resolve the problems identified by user observations.
First, as an improvement of a long cable, a reel was attached for easy control and management of the cable. With a swift pull, an extended portion of the cable rolls back into the reel slowly to prevent from hurting children or other users nearby and for safekeeping of the cable.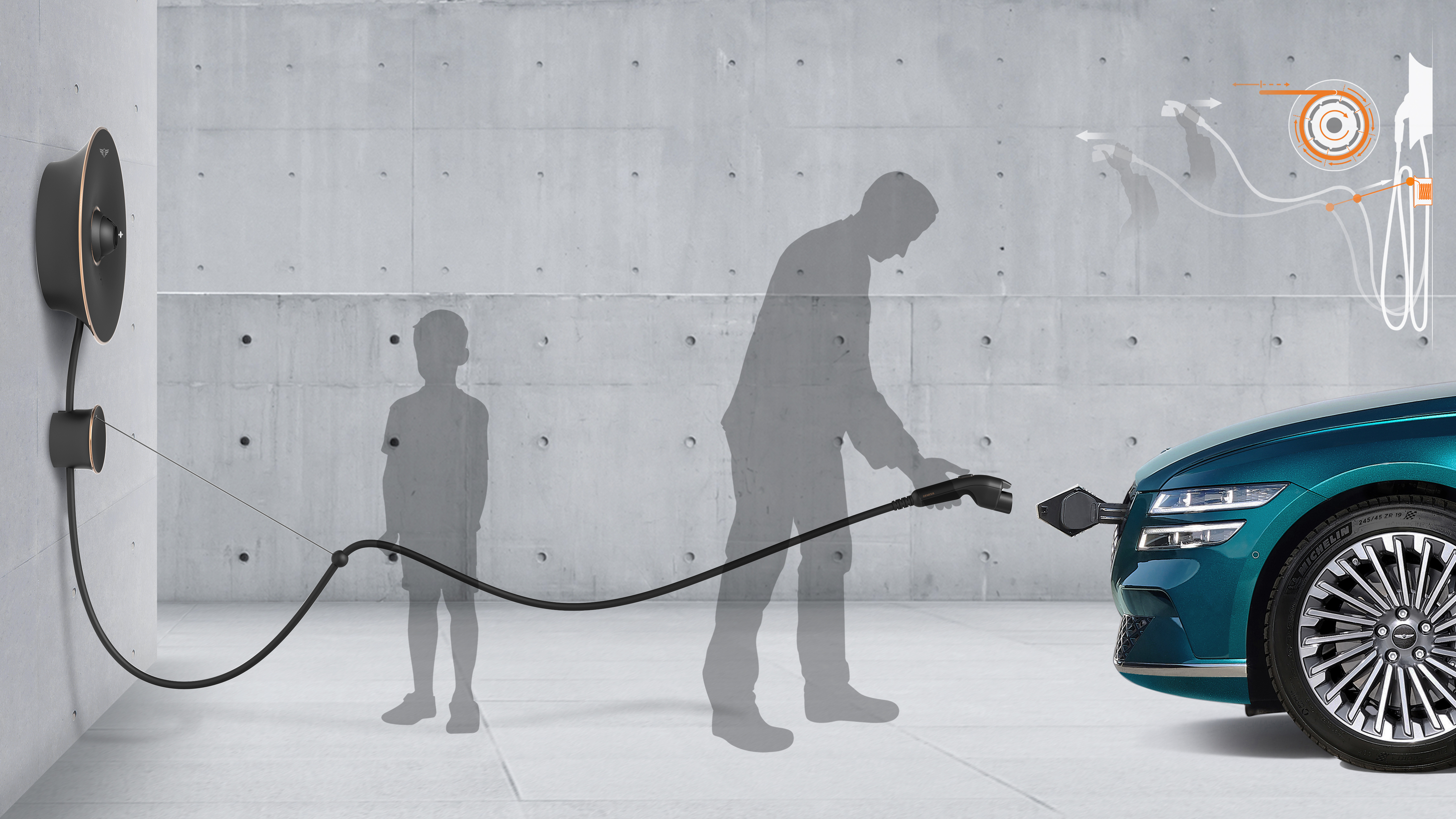 Second, by taking into consideration possible installation in the outdoors, Genesis EV Home Charger minimized decorative elements, enhanced durability to cope with weather conditions such as snow and rain and other external factors such as dust and fine dust, and it is offering a canopy designed in the same theme as an add-on.
Third, a height adjustable stand is offered to the benefit of all users and can be useful in venues where chargers cannot be installed on the wall.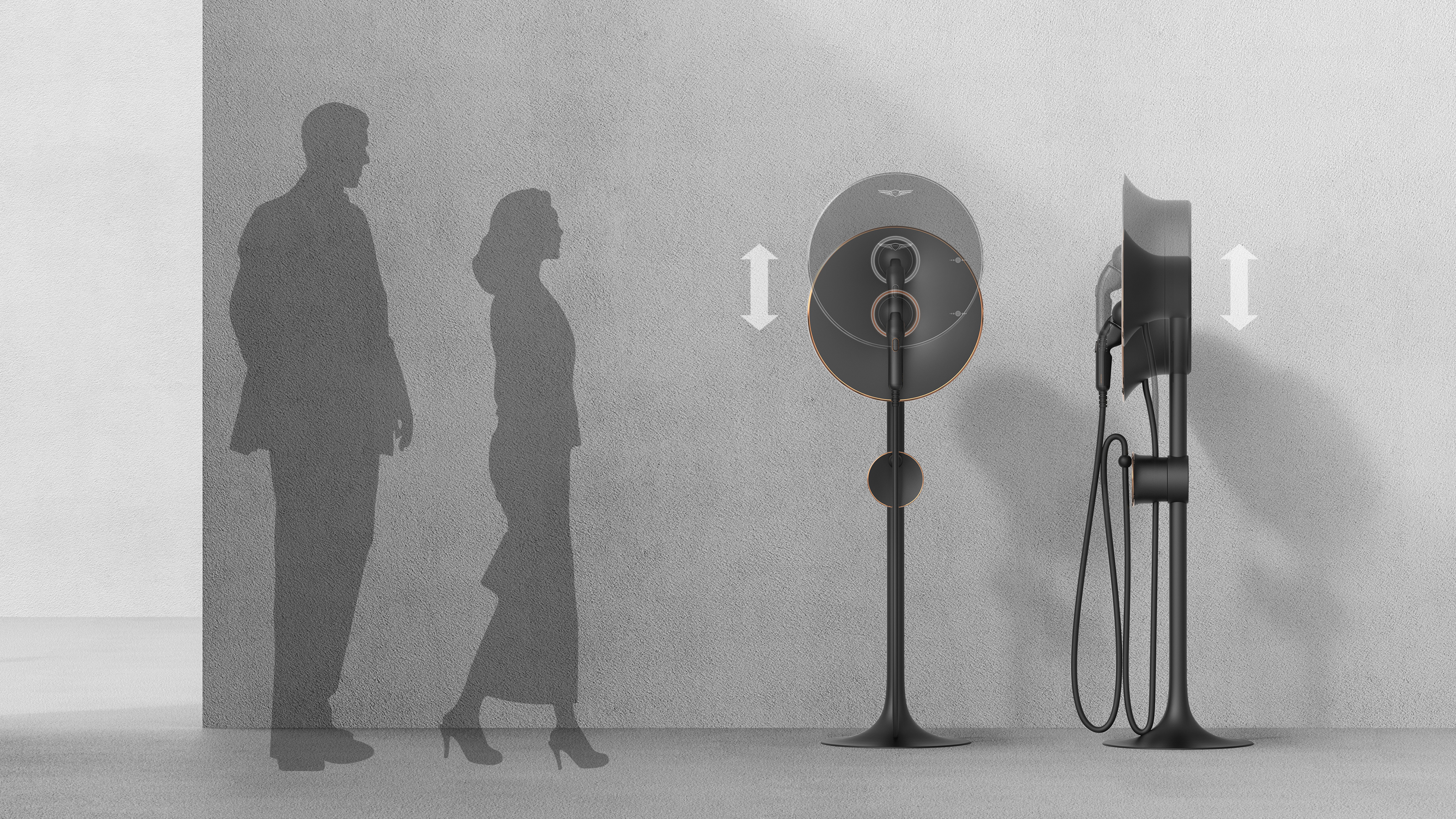 Fourth, a RFID tag for prepaid card recognition was applied to resolve the issues on user recognition and recharging system.
Fifth, a circular light display was inserted around the charging cable holder at the center of the charger unit to provide precise information on the charger and charging status sensibly. (Flickering copper light: welcome, Rotating copper light: charging is underway, Blue light: charging completed, Red light: system error).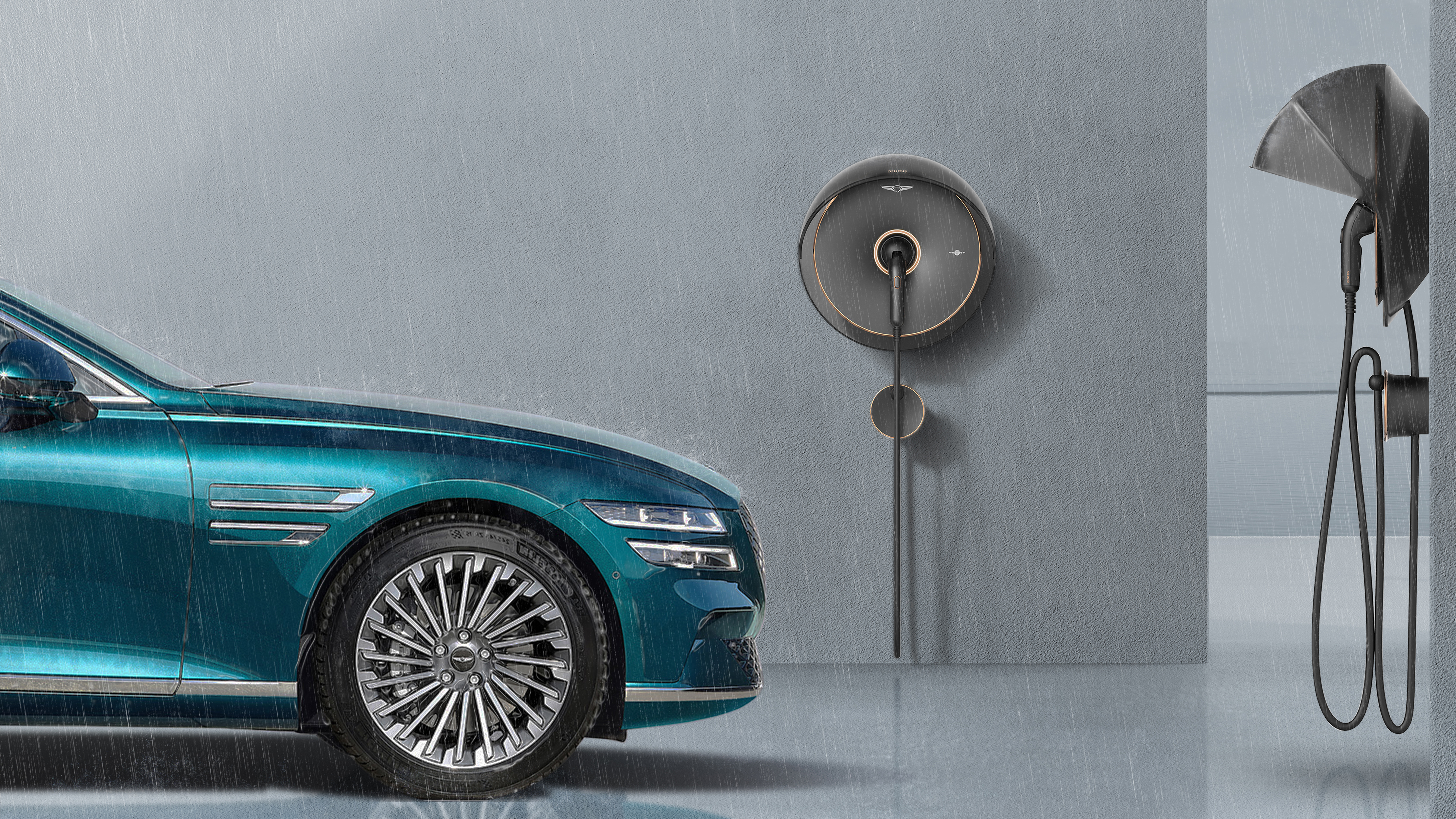 Genesis EV Home Charger contributes to creating a positive brand image by offering Genesis experience of luxury design and exceptional convenience to electric vehicle drivers even at the time of charging, accommodating a comprehensive Genesis experience by not limiting it to driving a Genesis.