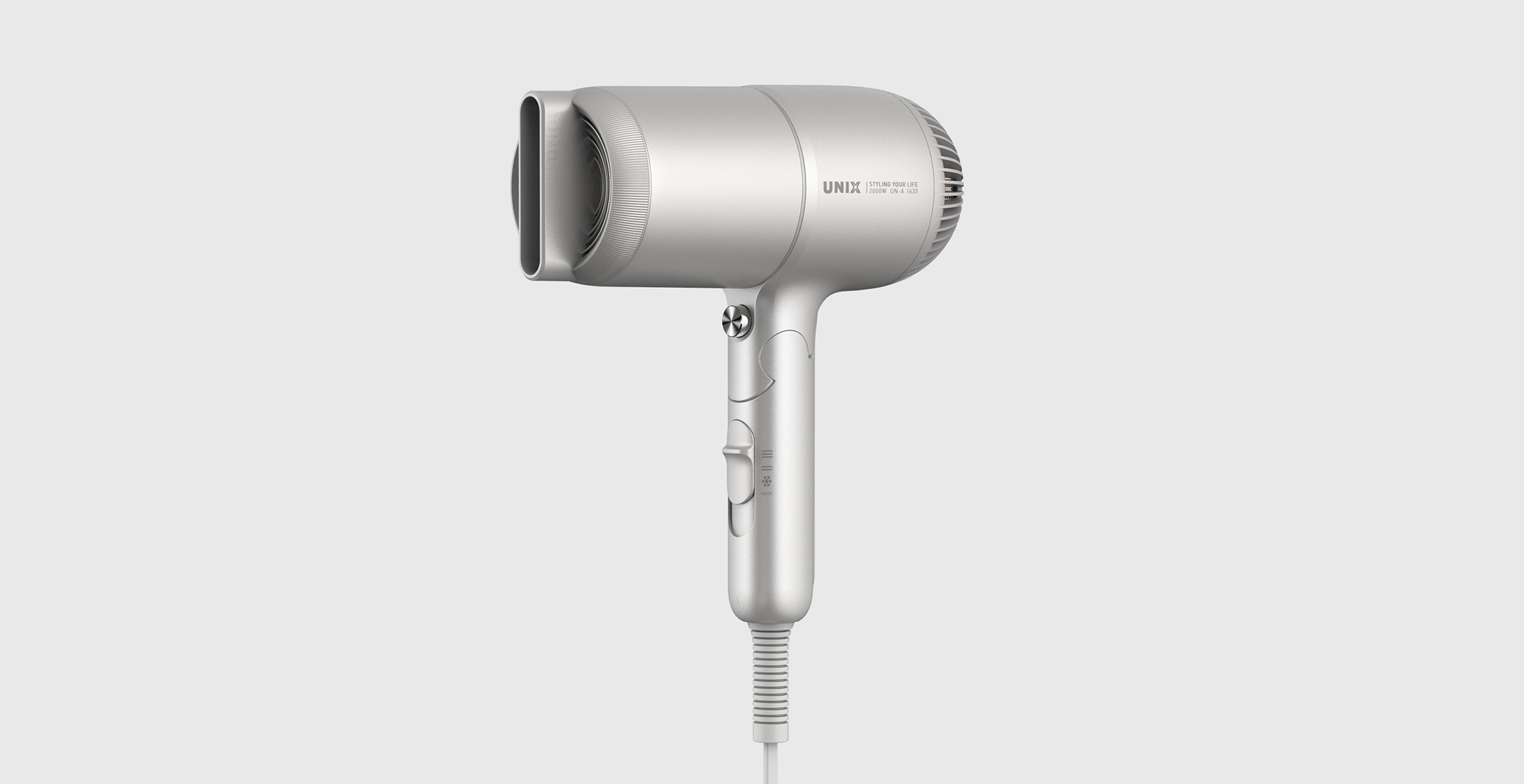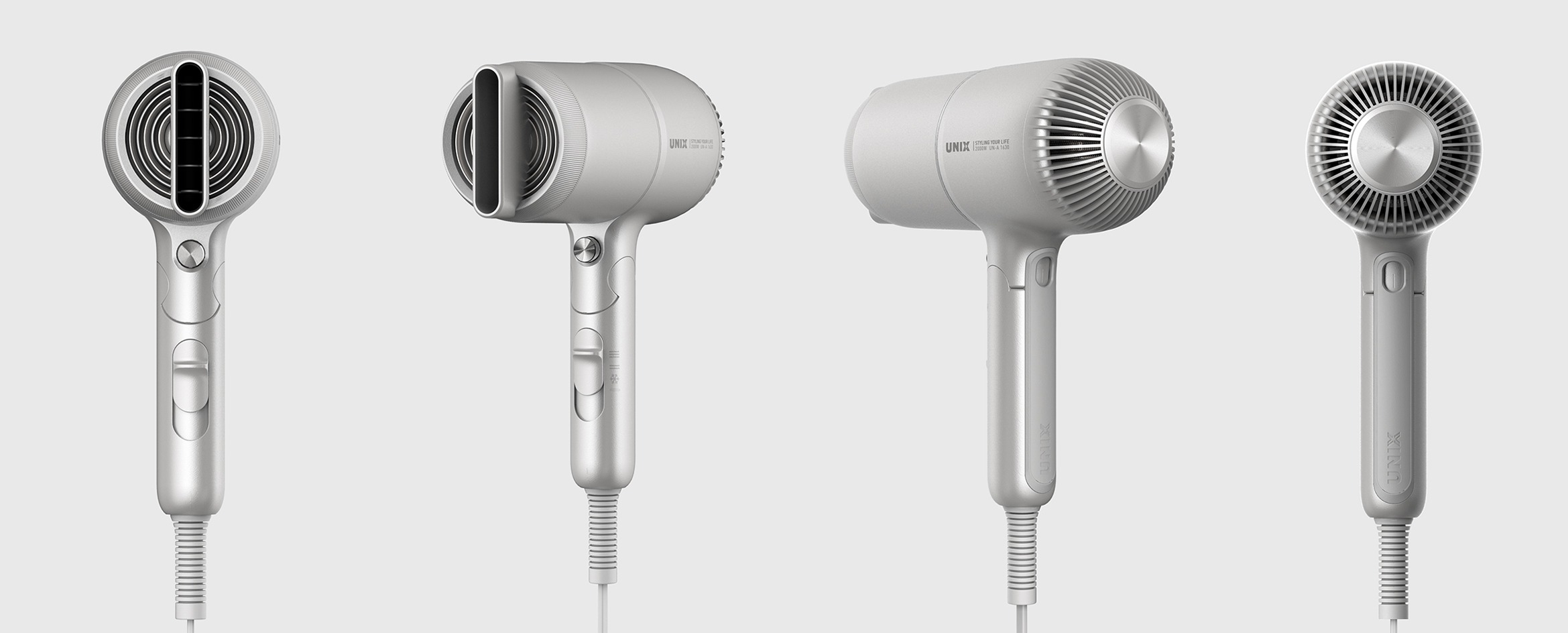 The nozzle, main body, and intake cover are designed as a unified entity, with the nozzle and intake cover incorporating a sleek and simplified shape inspired by aircraft engines, visually enhancing the powerful and precise wind control capabilities.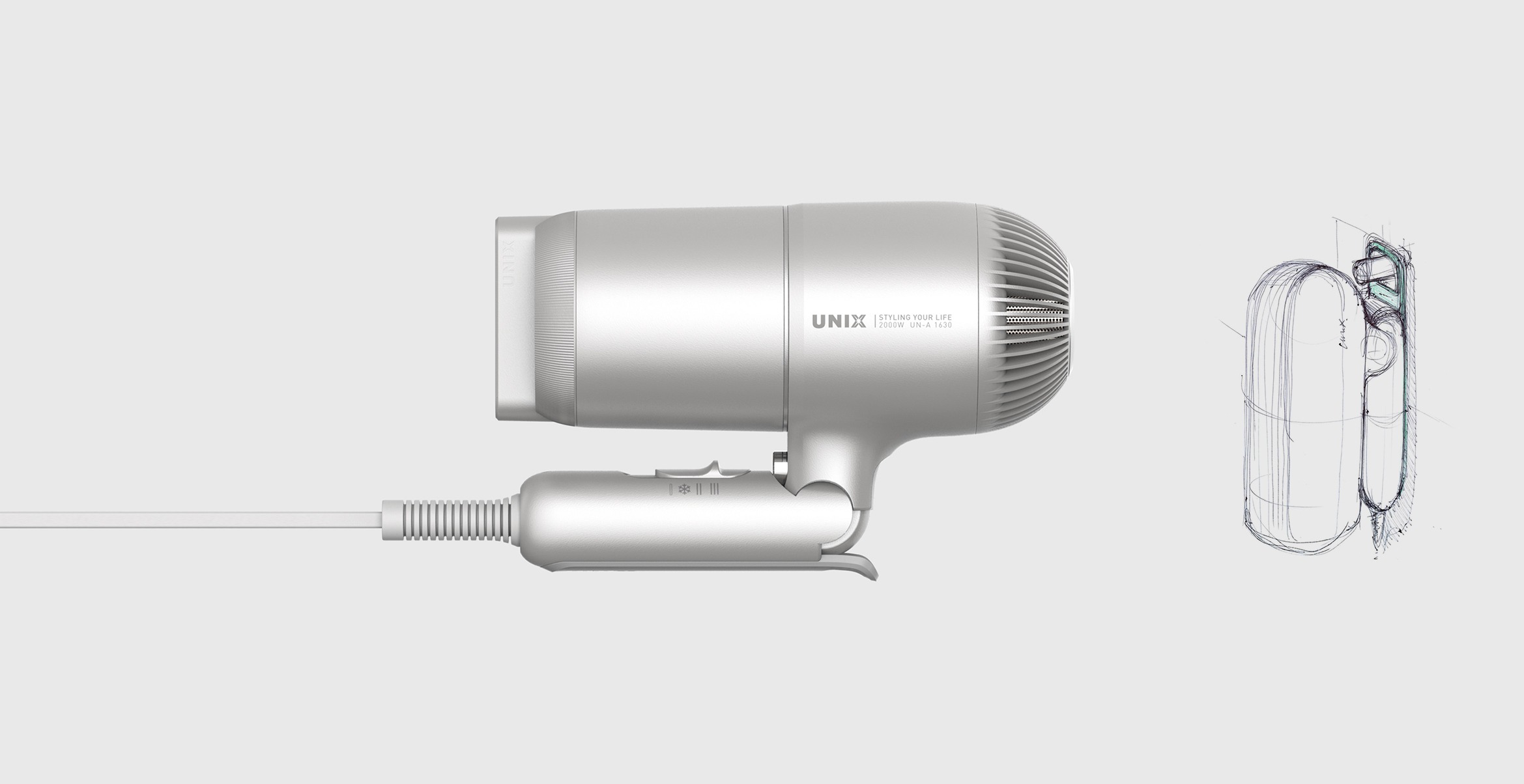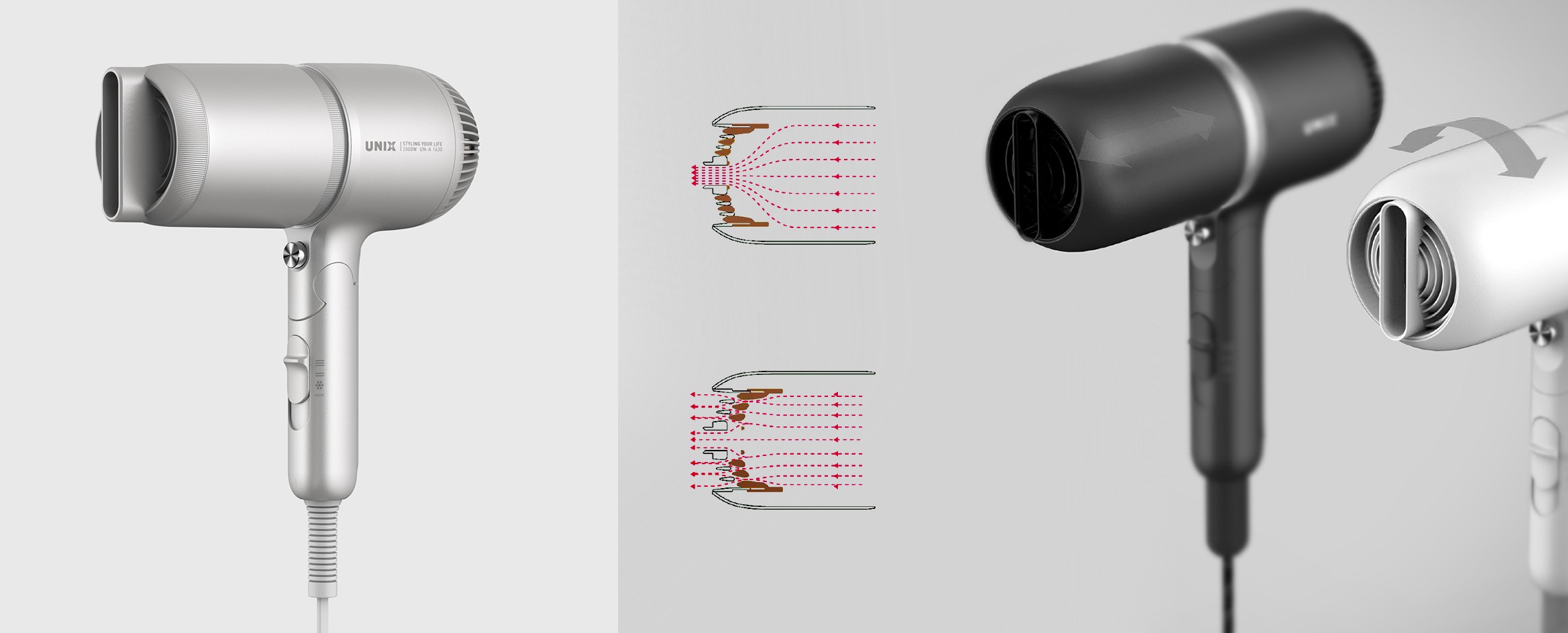 Considering storage convenience, the handle can be folded, exposing a loop at the end for easy storage when not in use. The smart sliding nozzle offers a variety of airflow options with professional styling and drying modes.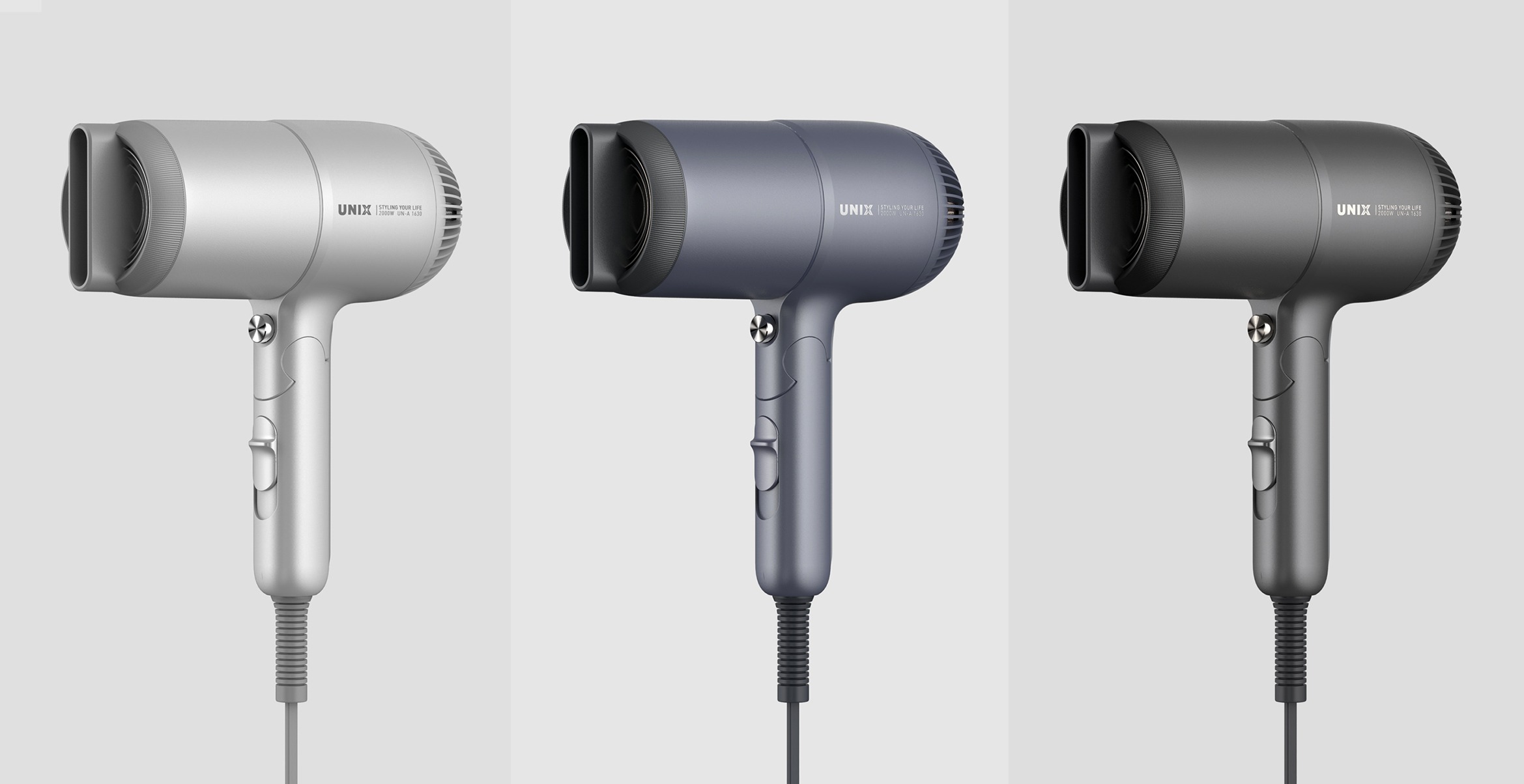 The muted tones of monochromatic colors express a refined and sophisticated style. With a simple click of the cool switch button, users can quickly switch to a refreshing cool setting.