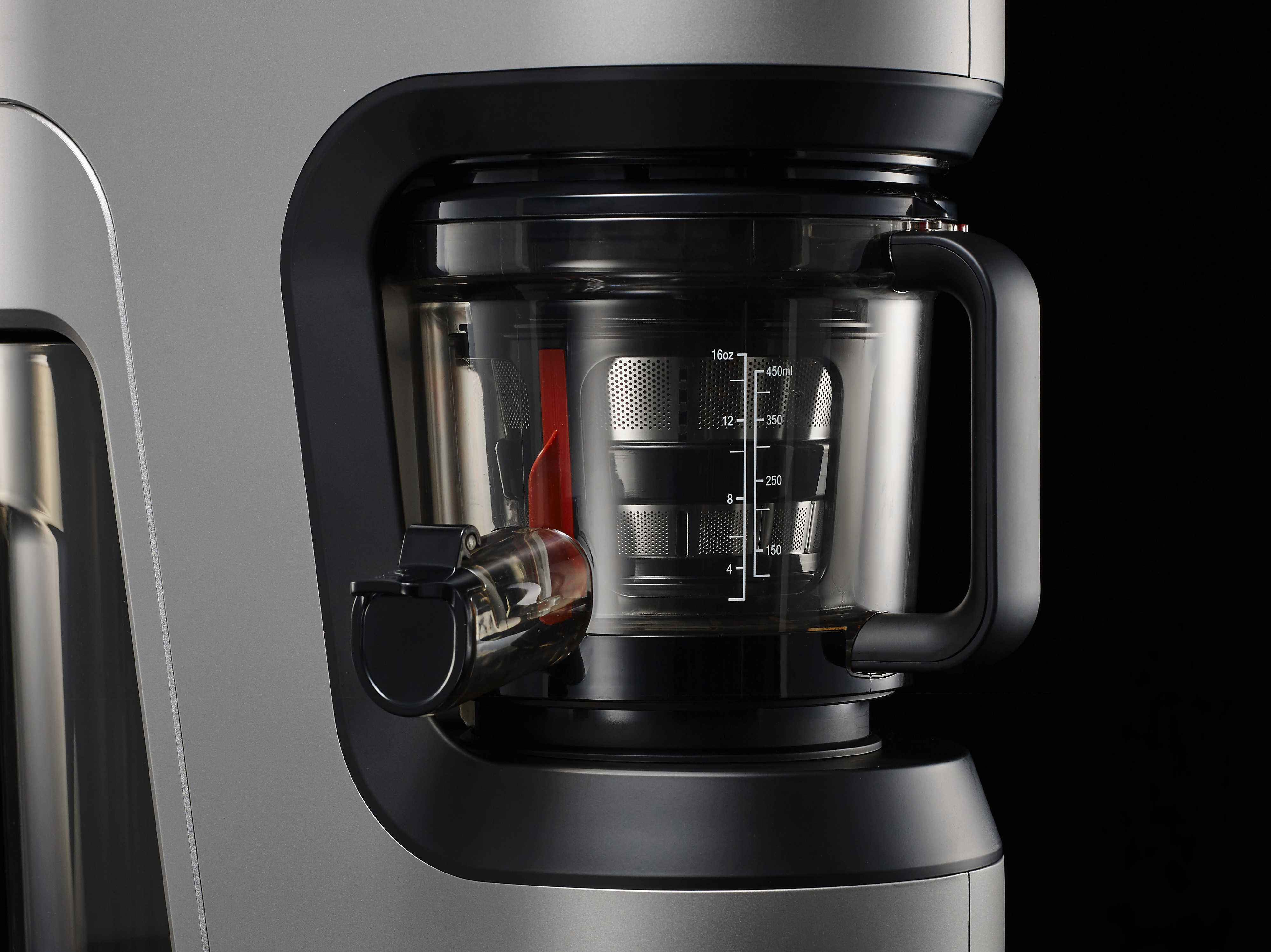 PROJECT?GOAL & OUR APPROACH
In order to discover the point that Prascati can differentiate the existing juicers, Citrus has analyzed current brand-specific user scenarios and differentiated features.?Moreover, to derive deep insight, substantial user deep interviews (In-depth Interview) was performed.?Based on this, Citrus tried to create a juicer with a new value through deriving the insight and foresight from the basic elements and additory elements that Prascati should pursue.
Prascati Juicer was designed to improve the structures that hold the jar in upper and lower side rather than the way of existing structure that fixing from underneath. As a result, Prascati has improved on the clarity of the point that juice fall, secure fixation and stability.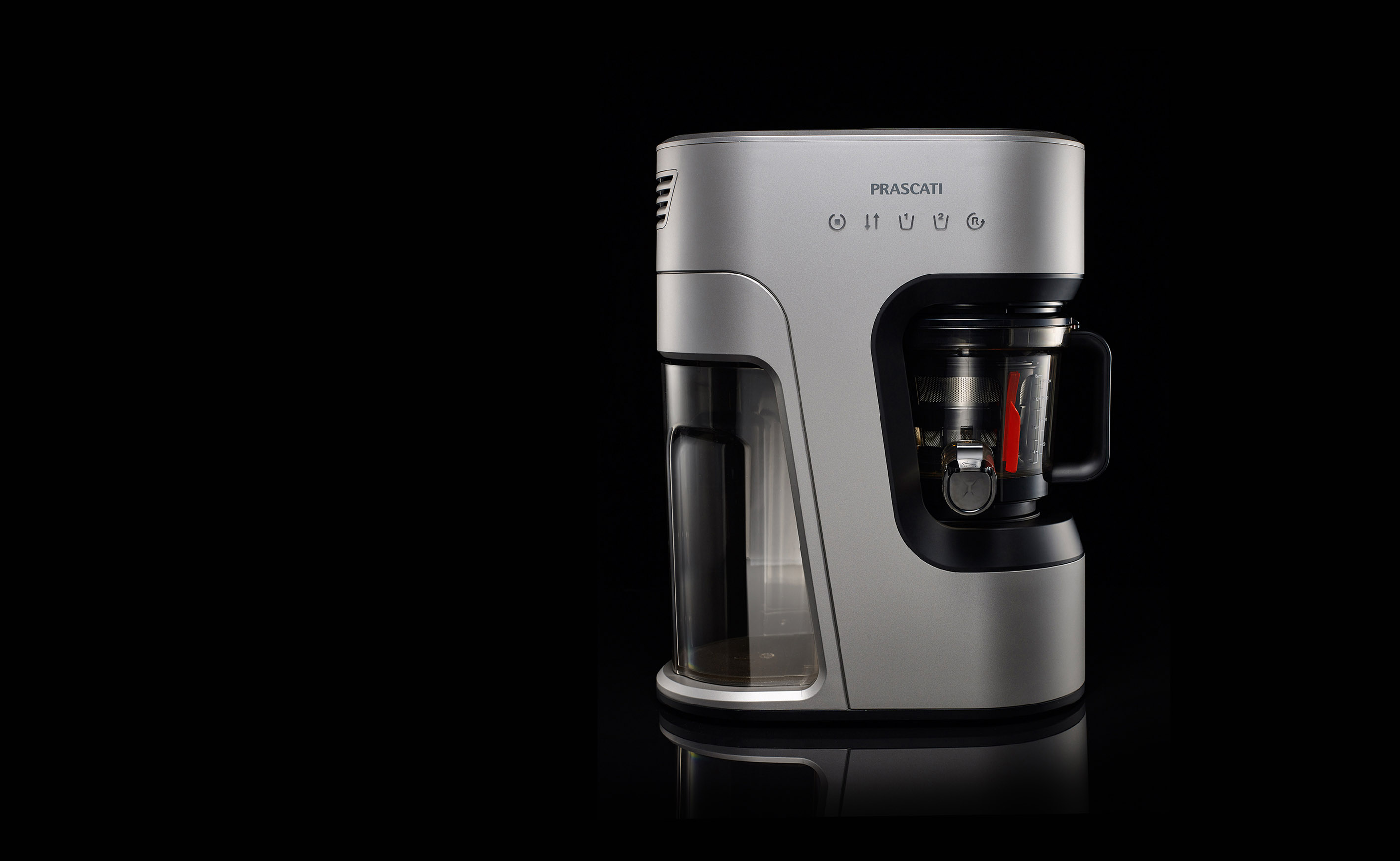 OUR SOLUTION
Prascati's refined and simple appearance has been designed through a consideration of kitchen environment characteristic that always has to be neat and clear.?On the characteristics of the juicer that crush the food ingredients by utilizing the speed, it looks to anxiety when use a juicer. Citrus has compensated these issue through solid structure and stable shape.?CMF applied to Prascati suits anywhere in the kitchen environment, and represents Prascati's exclusive image.