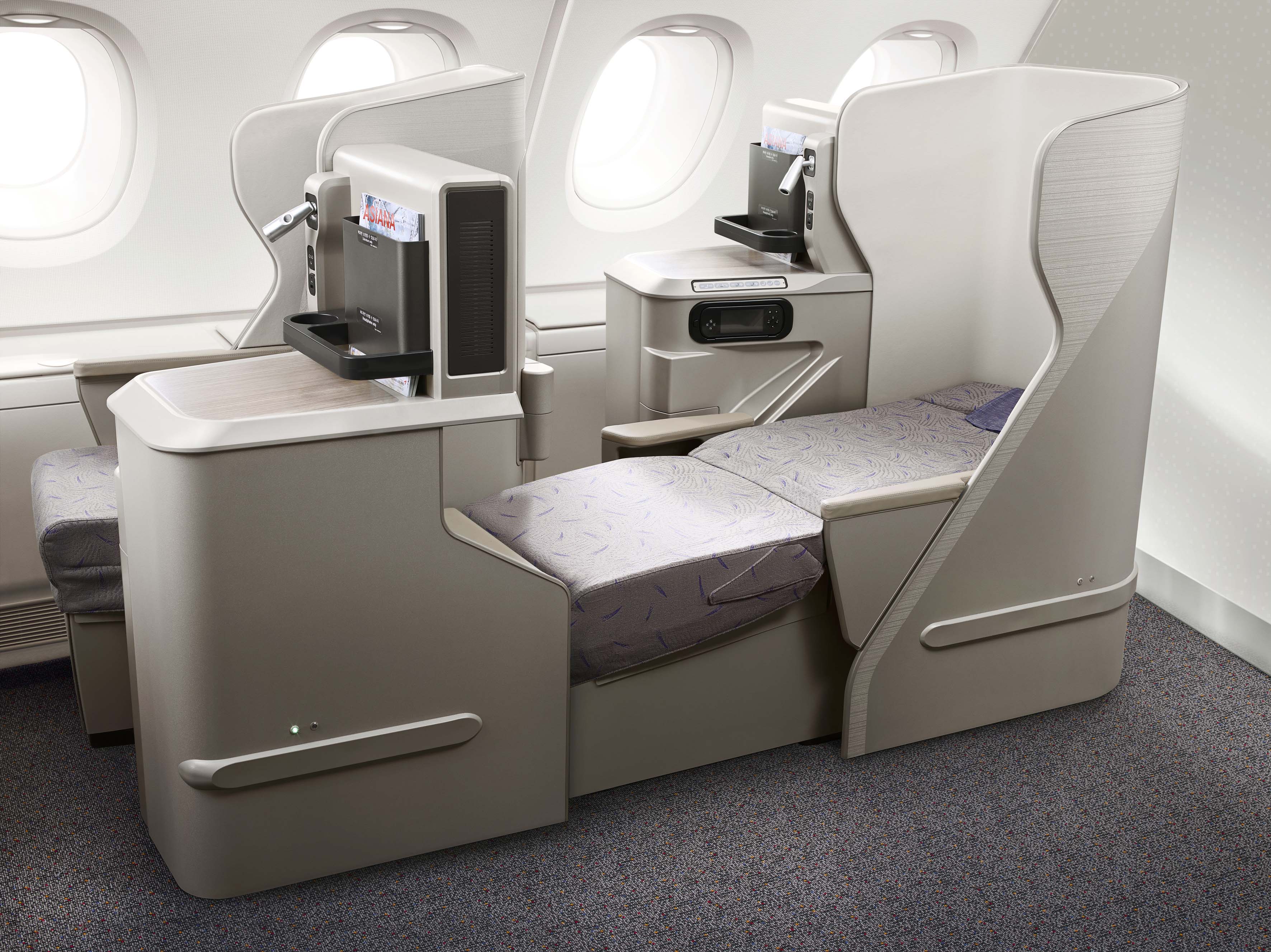 PROJECT GOAL & OUR APPROACH
As a concept of human-tech, to emphasize the "little excitement" to the Human Tech concept, Citrus pays attention to the details that could give excitements to customers in each classes, which include the movement of seats and products such as leather material and lighting equipment.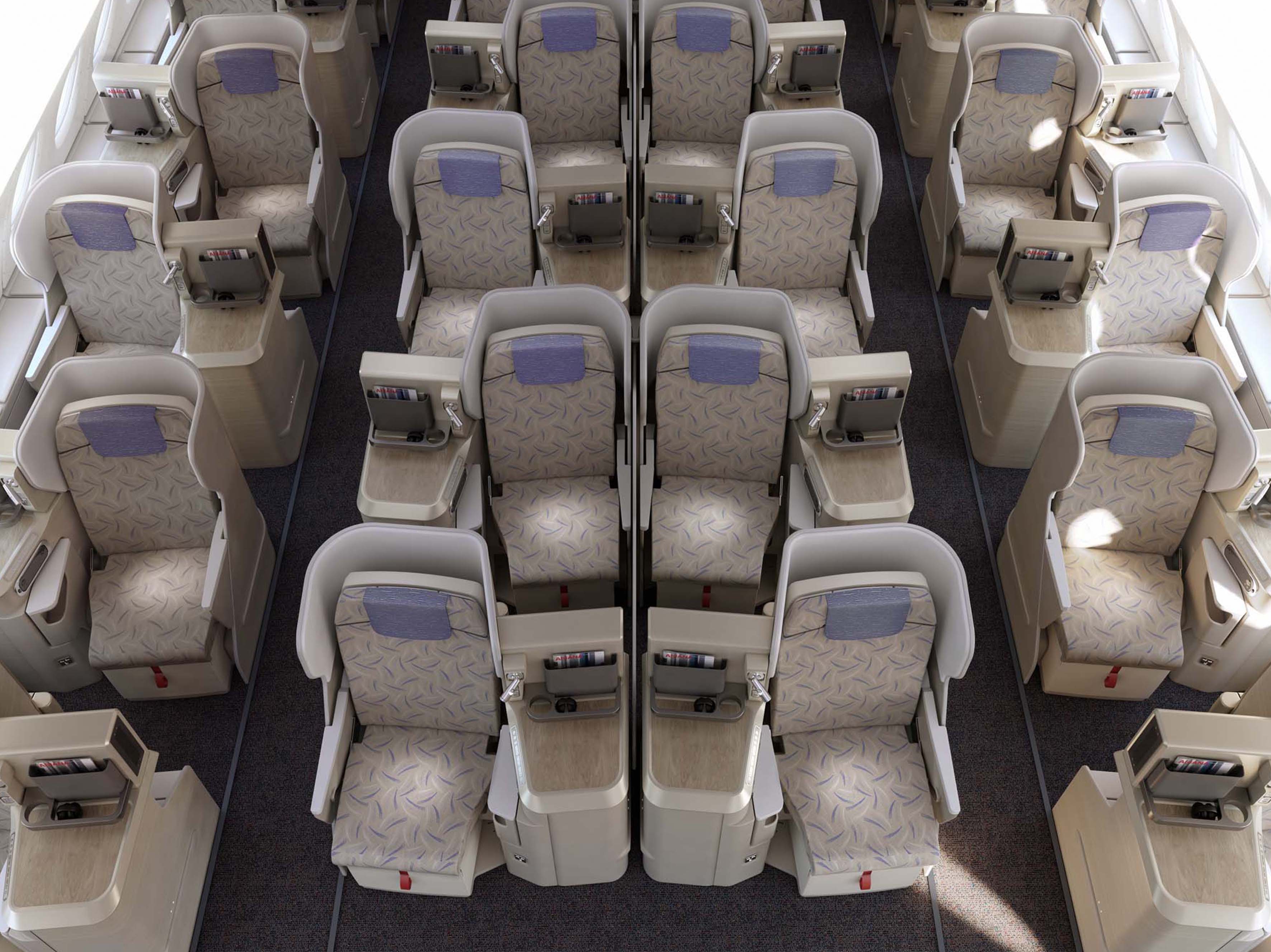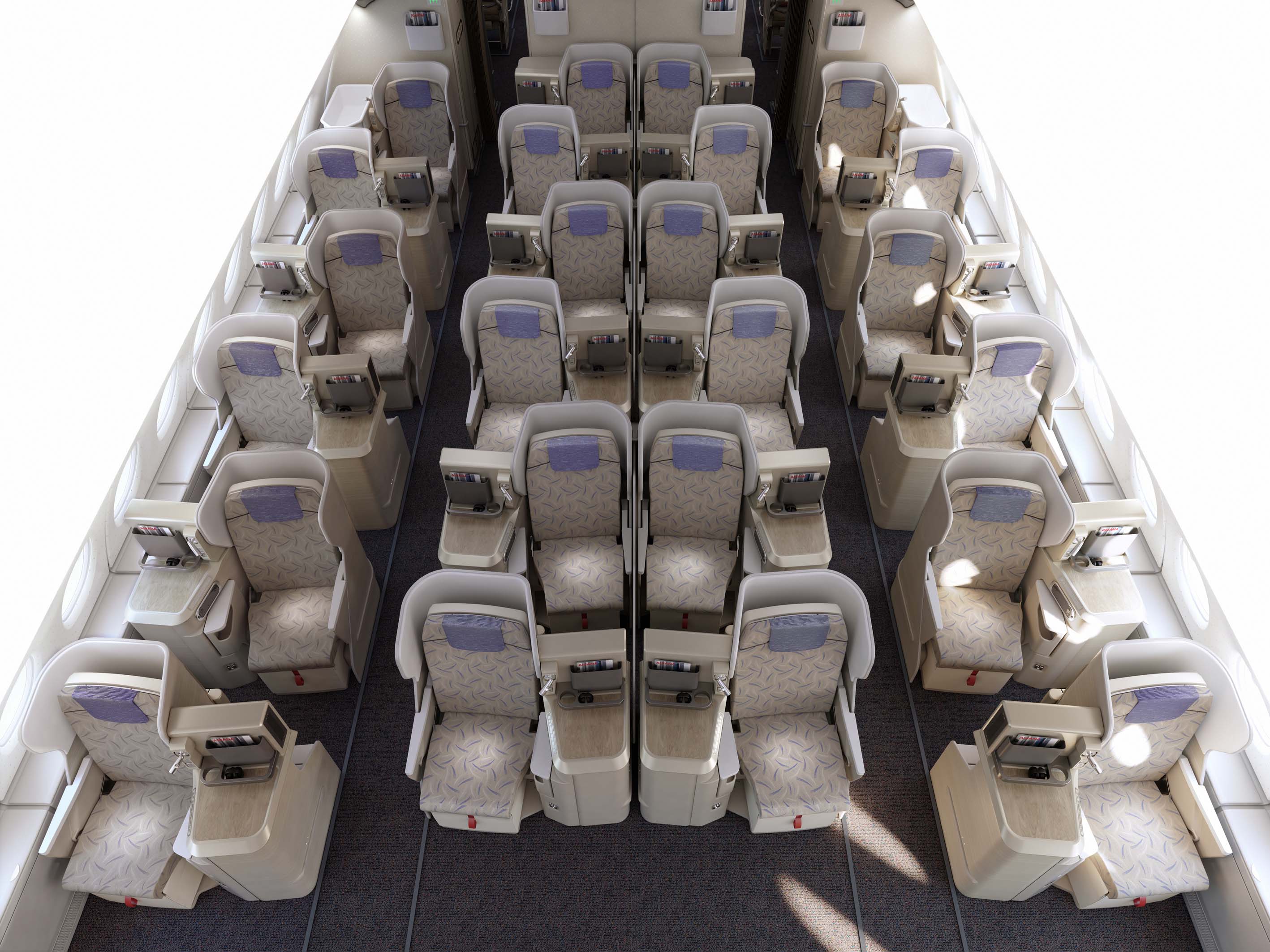 OUR SOLUTION
Tone and manners are adjusted to provide the feeling at home rather than the feeling of cold-headed businessman. All of space in each class is designed to make a harmony like an orchestra playing a beautiful song. Fully reclining flat-bed seats maximizes First Class quality comfort and coziness. The staggered layout configuration allows more private space for each passenger.



The zigzag staggered layout offers optimized movement patterns, giving each passenger direct access to the
aisle without disturbing the neighboring passengers, no matter where the seat is located.
The Business Smartium Class also features a wider personal space, providing a more pleasant in-flight environment. Each Business Smartium seat is completely separate from one another, giving direct access to the aisle and avoids disturbing neighbors. And the on-screen menu is designed simply, making it easier for passengers of all ages to use.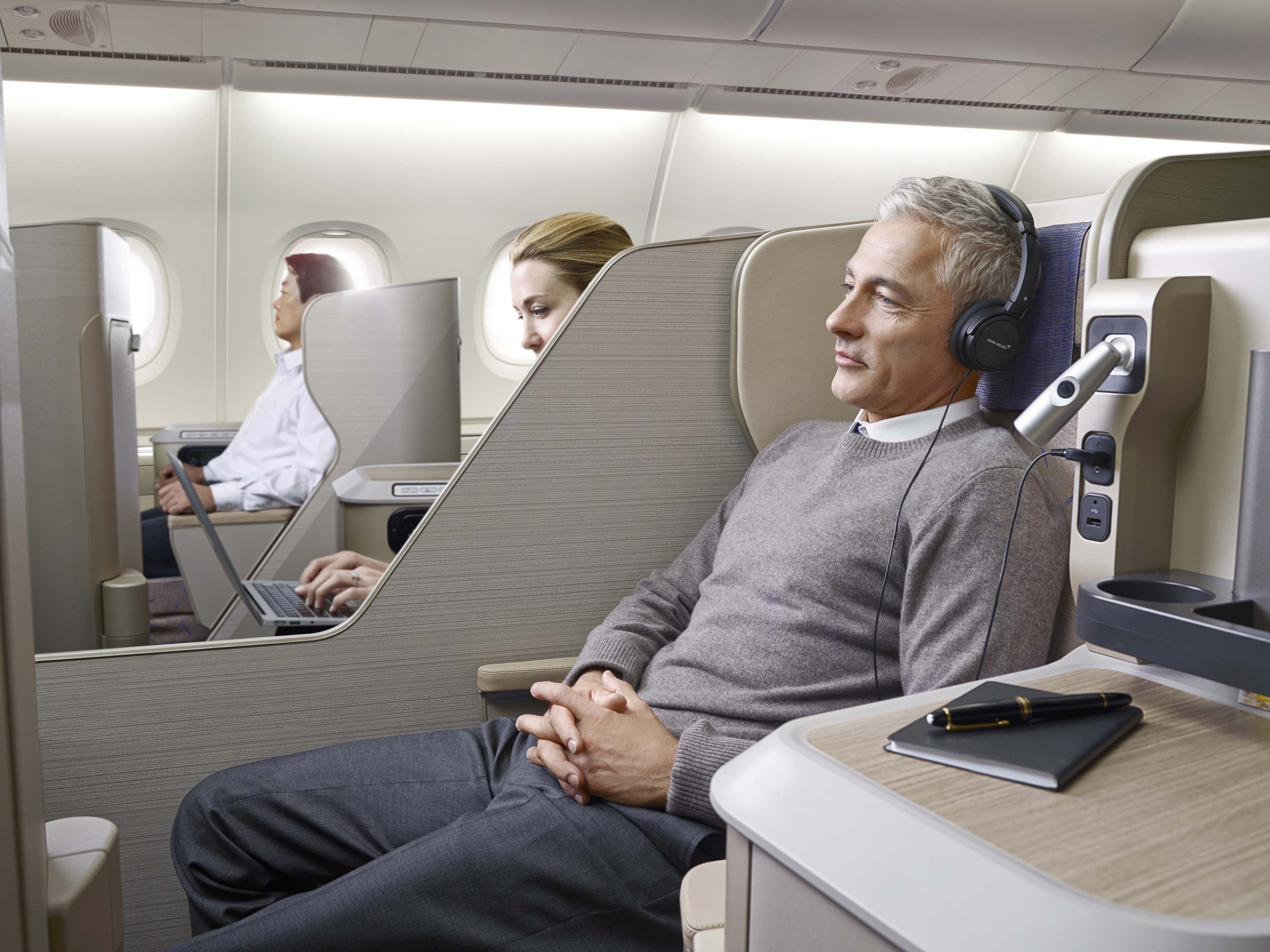 Seat Monitor GUI In addition, citrus has designed a GUI that is applied to the seat monitor that provides aviation information and in-flight entertainment service. It was produced in four different language versions such as Korean, English, Chinese and Japanese. By designing Universal and intuitive UI architecture, the customers in all age can easily access the GUI system. We unified overall appearance with seat section by applying brownish color that provides a quiet, relaxed atmosphere and provided visual comfort by using a graphic style that depth is felt. Furthermore, we increased the customers' usability through applying realistic icons for increasing the intuitiveness.